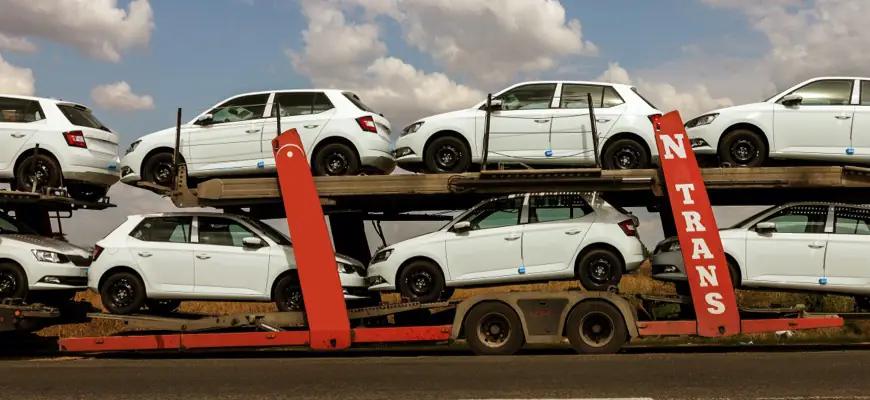 Missouri to New Mexico Car Shipping
Do you want to transfer your vehicle from Missouri to New Mexico, but the amount of work seems heavy? Fortunately, Tempus Logix is here to complete all the work for you. We will transfer your car safely, quickly, and at fair prices.
Tempus Logix is licensed in the vehicle shipping industry and connected with FMCSA and USDOT. We work with a huge network of carriers with up to 1 million insurance. We have shipped more than 10,000 vehicles, including motorcycles, boats, military, vintage, and luxury cars, during many years of operation. Our drivers are certified and will deliver your vehicle as quickly as possible. So, quick and safe shipping is guaranteed.
Our specialists will be ready to answer all your questions from the beginning to the end. The easiest way to contact them is through live chat on the website. You can also call +1(818)942-7030.
If you want to know the cost of your transfer, you should use the car shipping calculator provided on the website. You should only complete the small form, and you will see the quote for your shipment in a few seconds. We also offer a motorcycle shipping cost estimator.
Amazing discounts will be provided to soldiers, students, and returning customers.
Facts About New Mexico
Below are some fascinating facts about our destination.
The population of New Mexico is 2,105,005. 
The total area of the state is 121,598 square miles.
New Mexico had become part of the Spanish Kingdom in 1598 as part of the Imperial Spanish viceroyalty of New Spain. The Spanish settlers named the lands Nuevo México (New Mexico) after the Aztec Valley of the Rio Grande River in Mexico.
The total driving distance from Missouri to New Mexico is 936 miles.
Home to one of the most incredibly scenic and diverse landscapes in North America, New Mexico offers endless opportunities for exploration and adventure.
Places to Visit
Let's look at some famous spots you can visit in the state. 
Comprising nearly 120 known caves, Carlsbad Caverns National Park is hidden mostly underground. Carved from limestone deposited in an ancient sea, the underground landscape is one of the most popular New Mexico tourist attractions.
Just outside the city of Taos, the Taos Pueblo has the oldest continuously inhabited dwellings in the United States. These adobe structures have stood for more than 1,000 years, constructed of straw-reinforced mud bricks and timber-supported roofs.
The Cumbres & Toltec Scenic Railroad is a narrow-gauge heritage railroad that runs between Chama, New Mexico, and Antonito, Colorado.
Your satisfaction is our priority.
The states in which we operate