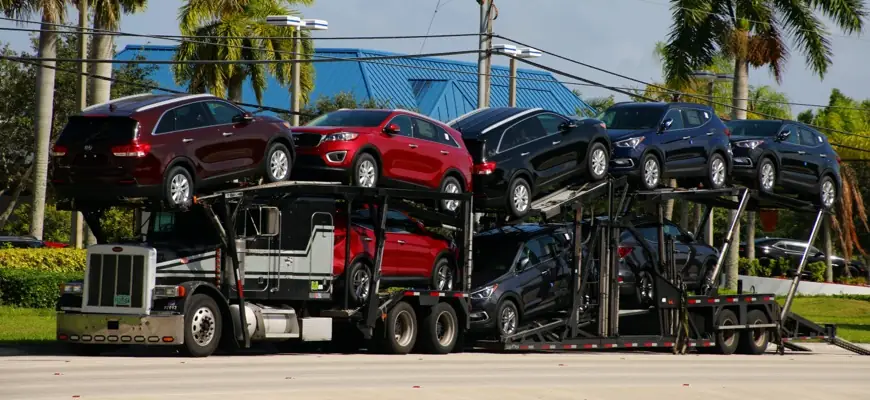 Nebraska to Florida Car Shipping
Vehicle shipping has never been as easy as it is with Tempus Logix, a certified car shipping company. The company is bonded with FMCSA and USDOT and has been in the vehicle shipping industry for many years. Just trust us, and we will do the rest without you worrying about anything.
Tempus Logix has a large network of experienced shippers with insurance coverage of up to $1 million. Heavy equipment, motorcycles, military vehicles, boats, and classic and vintage cars are all transported by our professional drivers. All the drivers we work with are licensed and will make sure to deliver your car securely and speedily. Our customers can choose between open or enclosed auto transport methods to transport their operable and inoperable vehicles. The pickup up of the vehicles takes between 1 to 5 business days. If you request expedited shipping, your vehicle will be picked up in a shorter time frame. Compared to the usual timeframe, the cost of expedited shipment is higher.
Our specialists will assist and guide our beloved customers from the beginning to the end. The easiest ways to contact them is through live chat on the website or by calling +1(818)942-7030.
You can find a calculator on our website that will estimate your shipping cost in a few seconds. The prices of transport can vary depending on the season.
The exciting news is that all soldiers, loyal customers, and students will receive special deals on their vehicle shipping.
Let's look at some impressive information about our destination Florida.
The area of the state is 65,757 square miles.
Florida's population is 21,944,577.
It's the only state bordering the Gulf of Mexico and the Atlantic Ocean.
The distance of driving from Nebraska to Florida is 1,576 miles.
Entertaining places to visit in the state.
Miami offers endless entertainment and cultural activities. It is the epicenter of fun, primarily famous for its parties and beautiful beaches in Florida. It is recommended to visit the alligator-filled wetlands of the Everglades National Park and catch a glance at Florida's most pristine natural ecosystem.
The most famous small town in Florida is Mount Dora offering many opportunities to explore. Visitors will find vintage clapboard houses. antique shops and lovely cafes.
Your satisfaction is our priority.
The states in which we operate