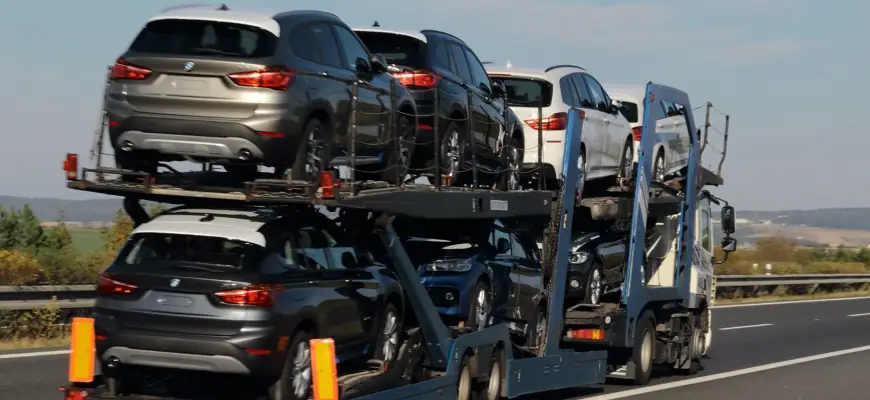 New Hampshire to Connecticut Car Shipping
You can transport your vehicle from New Hampshire to Connecticut effortlessly if you choose Tempus Logix, a trustworthy and certified vehicle shipping company. The company is connected with FMCSA and USDOT and has been in the vehicle shipping industry for many years. We will perfectly complete your vehicle shipping without you worrying about anything.
Advantages offered by Tempus Logix.
Enormous network of carriers.
Tempus Logix continually works with more than 25,000 professional shippers with up to 1 million insurance. We are proud to have been trusted with shipping more than 30,000 vehicles, including motorcycles, military cars, heavy equipment, boats, and classic and luxury cars. Vehicles will be transported with open or enclosed auto transport methods.
Secure and quick vehicle delivery.
The safety of your vehicle is guaranteed. All the drivers we work with are certified and insured and will pick up your vehicle within 1 to 5 business days. The pickup process can take place in a shorter timeframe if you request expedited shipping. The price of expedited shipping is higher compared to the standard one.
You can find a useful calculator on our website to estimate your shipping cost within a few seconds. Just fill out the small form, and the cost will appear. It should be noted that shipping prices are not fixed and can fluctuate depending on the season.
Our specialists will be available to guide and assist every step of the way. Our customers can easily reach them by joining the live chat on the website or calling +1(818)942-7030.
Soldiers, students, and returning customers will receive significant discounts on their vehicle transport.
Engrossing facts about our destination Connecticut.
The population of Connecticut is 3,552,821.
Connecticut covers 5,543 square miles.
The two most populated cities are Bridgeport and New Haven.
The state's name comes from the Algonquian word quinetucket, which can be translated as "long tidal river," referring to the Connecticut River.
Delightful places to visit.
Silver Sands State Park offers a wide range of activities, including swimming in Long Island Sound or the bird sanctuary of Charles Island.
One of the state's most stunning natural locations is Wadsworth Falls State Park offering many picnics and swimming facilities at the park.
Your satisfaction is our priority.
The states in which we operate