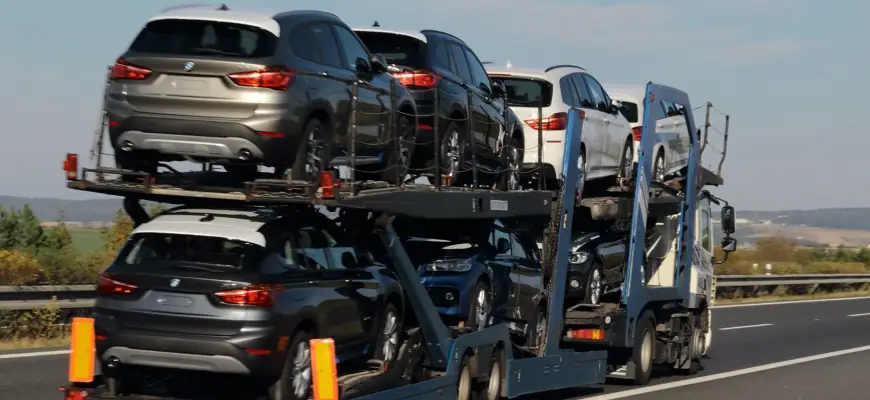 New Jersey to Connecticut Car Shipping
Do you want the transfer of your vehicle to seem stress-free, safe, quick, and affordable? We are happy to say that you have found Tempus Logix, a certified vehicle shipping company that will do everything you have been looking for.
Tempus Logix is bonded with FMCSA and USDOT. The company continually works with more than 25,000 professional carriers with up to 1 million insurance. We have transported more than 10,000 vehicles with open or enclosed trailers, including motorcycles, boats, military, vintage, classic and luxury cars.
Suppose you have additional questions; no need to worry. Our professional customer service will be available to answer all your questions and support you from the start to the end. You can communicate with them via live chat on the website or call +1(818)942-7030.
With the help of our car shipping cost calculator on the website, you will be able to calculate the cost of your transfer within a few seconds. The only thing you need to do is fill out the small form.
Students, soldiers, and returning customers will receive special discounts on their transfers.
Facts About Connecticut
Here are some engaging facts about our destination.
Connecticut's population is 3,552,821.
The area is 5,543 square miles.
Connecticut was officially nicknamed "The Constitution State" by the Connecticut General Assembly in 1959. On January 9, 1788, Connecticut was the fifth state to approve the United States Constitution.
Connecticut's climate is continental, with cold, snowy winters and warm to hot summers, during which there are quite frequent thunderstorms.
It's 148 miles from Connecticut to New Jersey.
Places to Visit
Let's also look at some famous places to visit in the state.
You can visit Mystic Seaport, the largest maritime museum in the United States.
Yale University's campus contains several fantastic museums. The most famous ones are the Yale University Art Gallery and the Peabody Museum of Natural History.
You can discover ocean animals at the Mystic Aquarium and experience Birds of the Outback, an interactive exhibit.
Unique Gillette Castle, located on a 184-acre estate in East Haddam, is the 1919 home of William Hooker Gillette. William Hooker Gillette is the actor who played the original Sherlock Holmes.
Read more about Connecticut Car Shipping.
Your satisfaction is our priority.
The states in which we operate