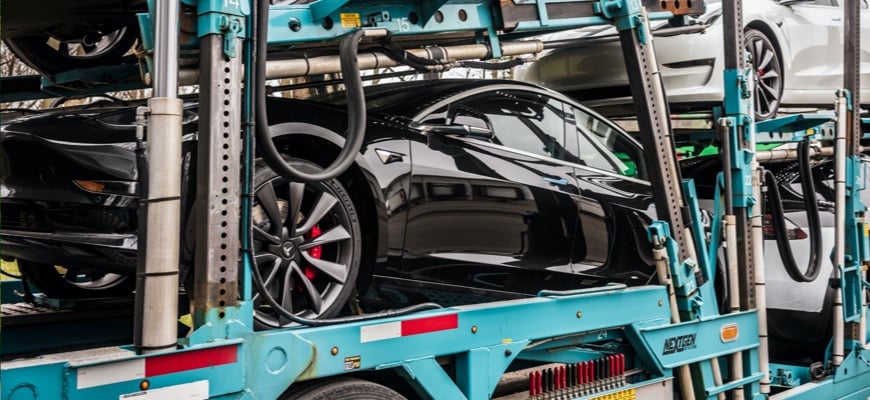 New Mexico to Virginia Car Shipping
Are you looking for a reliable company that will perfectly complete your vehicle shipping from one state to another without any challenges? Tempus Logix is here to make your vehicle shipping stress-free, safe, and quick at fair prices.
Tempus Logix is connected with FMCSA and USDOT. The company has been in the vehicle shipping industry for many years, working with more than 25,000 shippers with up to 1 million insurance. Our customers can transport both operable and inoperable vehicles such as military cars, boats, motorcycles, and classic, luxury, and vintage cars with open or enclosed trailers. The pickup of vehicles takes between 1 to 5 business days; however, you can request expedited shipping, making the pickup time shorter. It is essential to mention that the expedited shipping price is higher than the price for the usual shipping. 
You can instantly get your shipping cost if you use the calculator on our website. The tool is quick and easy to use. The shipping prices can change depending on the season. 
In case of any additional questions, don't hesitate to contact our professionals. To reach us, you will only need to use the live chat on the website or call +1(818)942-7030. 
Fantastic deals will be provided to soldiers, returning customers, and students.
Let's look at some captivating information about Virginia.
The population of Virginia is 8,603,985.
The state covers 42,769 square miles.
The state has the second-highest concentration of tech workers of any state in the US.
The total distance of driving from New Mexico to Virginia is 1,780 miles. 
Entertaining places you can visit in the state.
We recommend visiting Virginia Beach. Across 14 miles, you can visit three different beaches, offering plenty of exciting activities such as boat tours, water sports, golf areas, and amusement rides.
One of the most beautiful attractions is the Natural Bridge of Virginia, an enormous limestone arch sculpted throughout multiple millennia by the flowing of Cedar Creek. It's the largest natural bridge on land at 215 feet in length in North America.
Your satisfaction is our priority.
The states in which we operate