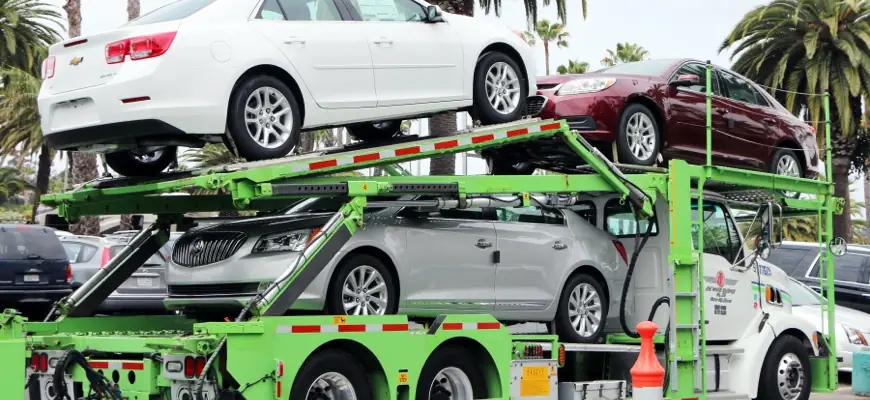 New York to Colorado Car Shipping
Moving to a new state is both stressful and challenging. Fortunately, Tempus Logix is ready to solve your troubles without you doing anything. Our company is licensed in the vehicle shipping industry and bonded with FMCSA and USDOT. We work with more than 25,000 carriers that provide up to 1 million insurance.
We transport both operable and inoperable vehicles. Tempus Logix is proud to have been trusted with shipping more than 30,000 vehicles, including military cars, boats, motorcycles, classic, and luxury, cars. We provide an option to choose between open and enclosed auto transport methods. The pickup of vehicles takes between 1 to 5 days. The cost of expedited shipping, which makes the pickup timeframe shorter, is higher compared to the usual timeframe.
All students, soldiers, and loyal customers will get amazing discount packages from Tempus Logix.
We made it easy to calculate the cost in a few seconds using a car shipping calculator on the website. You will only need to fill out the small form. Our customer service will provide support every step of the way. If you have additional questions, you can always ask our professionals, who will help you via live chat, or you can call customer service directly at +1(818)942-7030.
Fascinating information about Colorado.
Colorado has a cool, dry, and refreshing climate.
Colorado's population is 5,961,083.
The total area is 104,094 square miles.
Denver is the capital city of Colorado.
At almost 500 miles, US 40 is the longest numbered route in Colorado.
Attractive places to visit.
The Great Sand Dunes National Park is an alluring sight. Nearby is located the Sangre de Cristo Mountains. Sandboarding, sledding, and skiing on the dunes are the most famous activities.
Mesa Verde is one of the most significant archeological preserves of Native American culture. The Ancient Puebloans constructed it from sandstone bricks and mortar made from clay, ash, and water. Climatic change and increased population put the communities under stress, and by the late 1270s, the Ancestral Puebloan population began migrating to Arizona and New Mexico.
Your satisfaction is our priority.
The states in which we operate