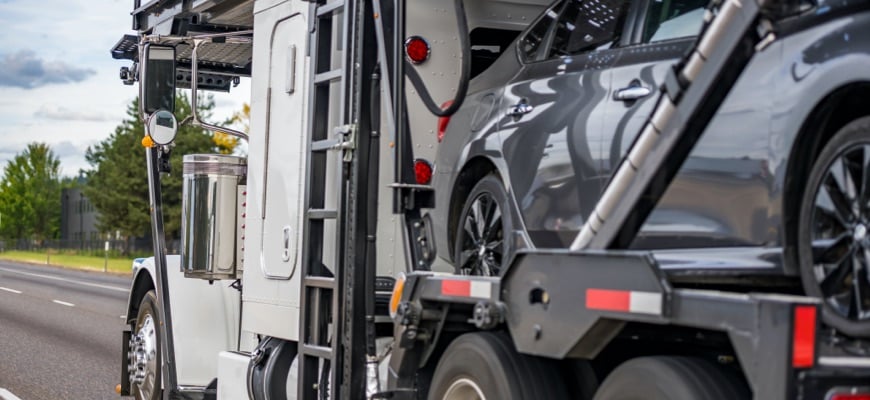 New York to Mississippi Car Shipping
Do you want to transport your vehicle from New York to Mississippi? You will have the easiest vehicle transport with Tempus Logix. The company is a top-rated car shipping company in the US bonded with FMCSA and USDOT. We have been working hard to provide the best auto shipping services for many years.
Tempus Logix collaborates with an enormous network of shippers with up to 1 million insurance. You can transport various types of operable and inoperable vehicles such as motorcycles, military cars, boats, luxury, classic and vintage cars. We offer both open and enclosed auto transport methods. All the drivers we work with are certified and will transport your vehicle securely and quickly. They will pick up your vehicle within 1 to 5 business days. The pick-up will occur in a shorter time frame if you request an expedited shipment. It is important to note that the expedited shipping price is higher than the price of the usual one.
In case of any additional questions, you can always rely on our professional customer service. They will assist and guide you every step of the way. To contact them, you will only need to join the live chat on the website or call +1(818)942-7030.
You don't need to spend a lot of time to know your shipping cost, as you can find a calculator tool on our website that will show the quote within a few seconds. Please note that the shipping prices can vary depending on the season.
All soldiers, students, and loyal customers will get incredible discounts from Tempus Logix.
Facts About Mississippi
Below are some impressive information about our destination.
The state's population is 2,966,407.
The area of Mississippi is 46,923.3 square miles.
The five most prominent cities in Mississippi are Jackson, Gulfport, Southaven, Biloxi, and Hattiesburg.
The distance of driving from New York to Mississippi is 1,203 miles.
Places to Visit
Let's also look at some fun places to visit in the state.
The Noxubee National Wildlife Refuge represents a wide variety of Mississippi's native wildlife and some stunning natural beauty.
Arkabutla Lake is a beautiful and remote location for a relaxing getaway into nature. It is located in northern Mississippi, only about a 30-minute drive from Memphis. This reservoir has pathways around its shores for hiking and biking, a beach for sunbathing, and swimming, and a fishing port for visitors who want to try catching catfish, largemouth bass, and crappie.
Read more about Mississippi Car Shipping.
Your satisfaction is our priority.
The states in which we operate