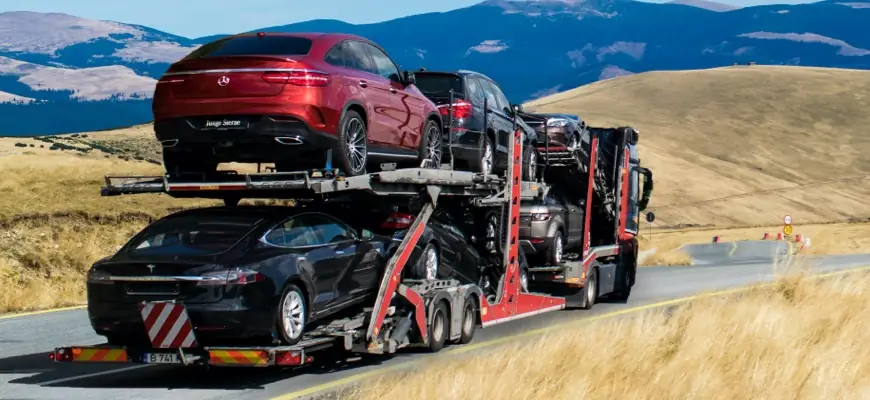 New York to Utah Car Shipping
If you need to ship your vehicle from New York to Utah, you should not worry about anything, as Tempus Logix – a licensed car shipping company, is here to make your vehicle transport as stress-free and easy as possible. The company has been in the vehicle shipping industry for many years and is connected with FMCSA and USDOT. You can be sure that your vehicle will be in good hands if you choose Tempus Logix.
Here is why you should choose Tempus Logix.
Within a few seconds, you can estimate your shipping cost with the help of the calculator tool on our website by filling out the small form provided. The shipping fee can vary from season to season.
A huge network of shippers.
Tempus Logix collaborates with over 25,000 experienced shippers with up to 1 million insurance. Our customers can ship both operable and inoperable vehicles, including motorcycles, boats, military, vintage, classic and luxury cars. Depending on our customers' choice, the vehicles will be shipped with either open or enclosed trailers.
Safe and rapid vehicle delivery.
Your vehicle is one of your most expensive assets, and the safety of your car is guaranteed with Tempus Logix. All the drivers the company works with are certified. They will pick up your vehicle in 1 to 5 business days and delivery it securely and quickly.
Supportive customer service.
With the help of the live chat tool on the website, you can quickly contact our professional staff in case of any additional questions. You can also call us at +1(818)942-7030.
The company will provide outstanding offers to soldiers, loyal customers, and students.
Compelling information about Utah.
The nickname of the state is Beehive State.
Utah's population is 3,373,162.
The state covers 84,899 square miles.
The total distance of driving from New York to Utah is 2,194 miles.
Top-rated spots to visit.
Arches National Park is one of the unique places to visit in the state, with over 2,000 sandstone arches within its borders. It is packed with trails and desert views.
We also recommend visiting the largest national park in Utah, Canyonlands offering breathtaking canyons, beautiful views, and fantastically formed buttes. It is a perfect spot for everyone.
Your satisfaction is our priority.
The states in which we operate