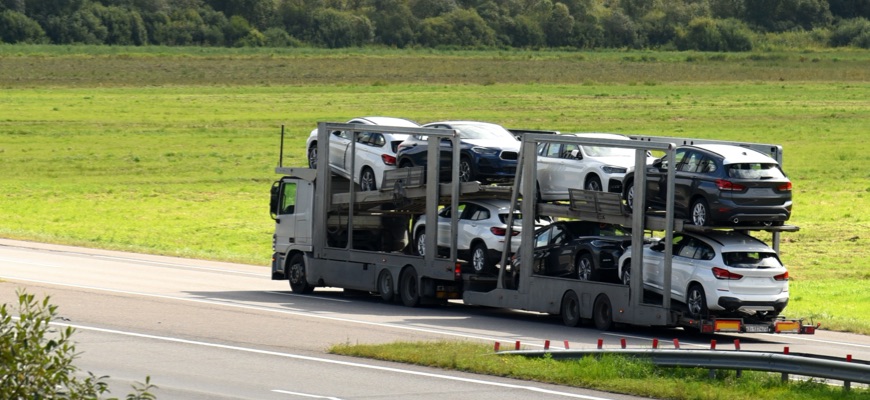 New York to Washington Car Shipping
Vehicle shipping is usually expensive, challenging, and requires extra time and effort. If you choose Tempus Logix, you won't have to face any challenges as we will perfectly complete your vehicle delivery. The company is licensed and considerably experienced in transporting heavy equipment, motorcycles, boats, classic, military, luxury, and vintage cars. We are connected with FMCSA and USDOT and have been trusted with transporting over 30,000 vehicles.
Tempus Logix works with a massive carrier network with up to 1 million insurance operating in the vehicle shipping industry for years. Your vehicle will be picked up in 1 to 5 business days and shipped securely and quickly by our certified drivers. We offer car shipping services for both operable and inoperable vehicles that will be transported with open or enclosed trailers.
Our beloved customers will receive support and guidance from our supportive customer service throughout the process. Don't hesitate to reach them by joining the live chat on the website or by calling +1(818)942-7030, and you will receive answers to all your questions.
You don't have to call us or write emails to know the cost of your shipping, as you can find a handy calculator tool on our website that will estimate the quote within a few seconds. The only requirement is to fill out the small form. Please note that shipping prices are not fixed, and the cost can change depending on which season you decide to ship your car.
The exciting news is that all returning customers, soldiers, and students will receive special discounts.
Engrossing information about Washington.
Washington covers 71,362 square miles.
The state's population is 7,901,429.
The five largest cities by population are Seattle, Spokane, Tacoma, Vancouver, and Bellevue.
The state's motto is "Alki," meaning "future hope."
Fascinating places you can visit.
A must-visit destination for outdoor enthusiasts is Mount Rainier, the tallest volcano and highest peak in the Cascade Range, standing 14,410 feet tall. It looks like something out of a fairytale. Visitors can hike through wildflower meadows and old-growth forests, stroll along glacier-fed lakes, and catch spectacular views of Mount Rainier.
Snoqualmie Falls is a beautiful spot that attracts one and a half million visitors yearly. You can find interpretive trails with educational displays about the falls, the area's history, and flora and fauna.
Your satisfaction is our priority.
The states in which we operate