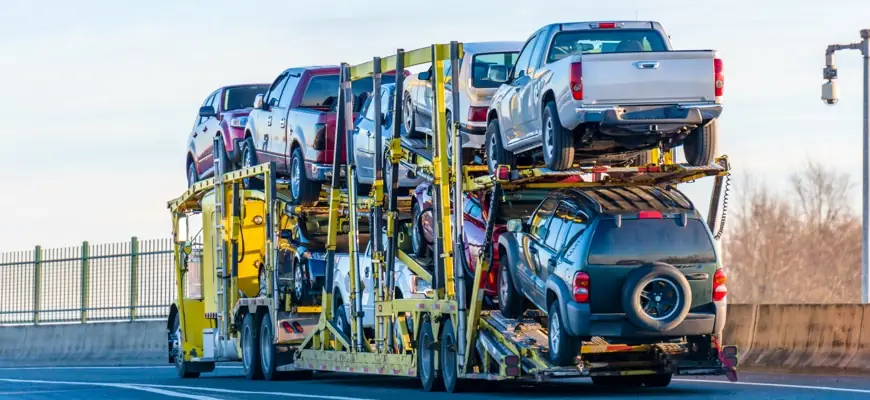 North Carolina to Maine Car Shipping
Your car will be safely and quickly delivered to your preferred destination at affordable prices if you choose Tempus Logix. Tempus Logix is a top-rated auto shipping company in the US bonded with FMCSA and USDOT. Your vehicle will be in good hands from the start to the end.
We offer car shipping services for operable and inoperable vehicles that can be transported with open or enclosed auto transport methods. The company collaborates with more than 25,000 shippers with up to 1 million insurance. We are proud to have been trusted with shipping more than 20,000 vehicles, including motorcycles, military, luxury, and classic cars, boats, and heavy equipment.
Before pickup, you will hear from the auto transport carrier assigned to your vehicle at the time of dispatch. They will contact you to schedule the final date and time to pick up your car. All the drivers we work with are licensed and will pick up your vehicle within 1 to 5 business days. If you request expedited shipping, we will pick up your vehicle in a shorter timeframe. It is important to mention that the price of expedited shipping is higher compared to the usual one.
In case of any additional questions, don't hesitate to reach our customer service which will support and guide you every step of the way. We offer a live chat tool on our website to help you quickly and easily contact our specialists. You can also call at +1(818)942-7030.
With the help of the calculator on the website, you can get an instant quote for your shipping. The prices can change depending on the season.
The amazing news is that Tempus Logix will provide special discount packages to soldiers, returning customers, and students.
Captivating facts about Maine.
The population of the state is 1,354,522.
Maine covers 35,385 square miles.
As part of the Missouri Compromise, Maine became the 23rd state US on March 15, 1820.
The driving distance from North Carolina to Maine is 974 miles.
Fun places to visit.
The Bay of Fundy is a famous tourist attraction because of its fantastic environment. You can find thick forests, picturesque islands and islets, and spacious parks throughout the bay. 
One of the most beautiful walk paths in Mane is Marginal Way. It is popular among tourists as it is close to the Atlantic Ocean.
Your satisfaction is our priority.
The states in which we operate