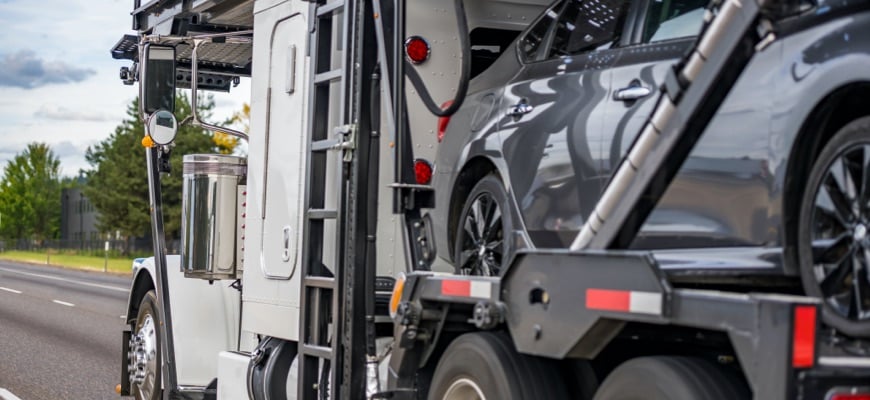 North Carolina to Mississippi Car Shipping
It is essential to find a trustworthy vehicle shipping company that will transfer your vehicle from North Carolina to Mississippi Car Shipping safely, speedily, and at reasonable prices. We are happy to say that you've found the right one.
Tempus Logix is a licensed vehicle shipping company in the U.S. and is bonded with FMCSA and USDOT. We work with a massive network of shippers that offer up to 1 million insurance. Tempus Logix is engaged in transferring motorcycles, military cars, boats, heavy equipment, luxury, and classic cars. You can choose to ship your car with open or enclosed trailers. Our drivers are certified and will make sure to deliver your vehicle safely and quickly.
You don't need to worry about anything as our specially trained staff is always ready to guide and assist from the start to the end. You can communicate with our specialists via live chat on the website or call +1(818)942-7030.
We provide a car shipping cost calculator tool on the website that will show the quote for your transfer within a few seconds. So, it will not take a lot of time to find out the cost of your transfer.
All students, soldiers, and loyal customers will receive great offers from the company.
Facts About Mississippi
Let's look at some engaging facts about our destination:
The population of Mississippi is 2,966,407.
Mississippi's area is 46,923.3 square miles. It ranks 32nd in size among the U.S. states.
Mississippi is a southern state bordered by Tennessee in the north, Alabama in the east, the Gulf of Mexico and Louisiana in the south, and Louisiana and Arkansas in the west.
The state's name is derived from a Native American word that means "great waters" or "father of waters."
Places to Visit
Here are also some top-rated attractions in the state.
The Tupelo Automobile Museum is considered one of the most exciting places to visit. The museum is the official auto museum of the state of Mississippi. 
Beauvoir is a large estate that overlooks the Mississippi Sound. The name of Beauvoir is French and was given for the beautiful view.
We recommend visiting Elvis Presley's house built by his father in Tupelo. That house is open, and many fans can have a tour.
Read more about Mississippi Car Shipping.
Your satisfaction is our priority.
The states in which we operate