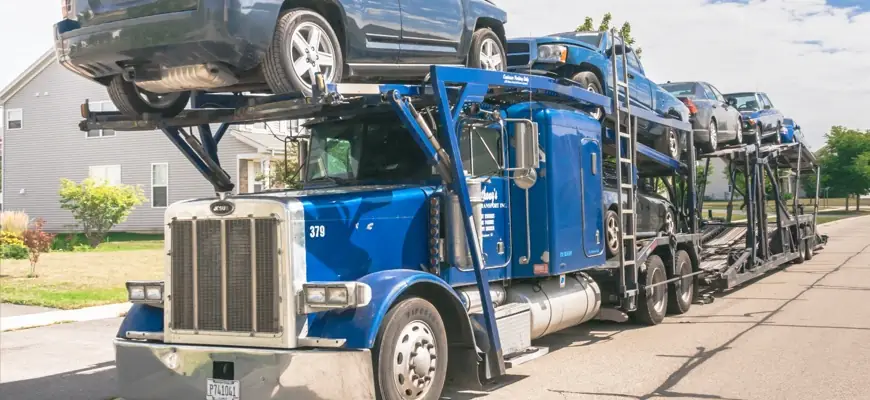 North Dakota to California Car Shipping
Getting your vehicle from North Dakota to California has never been safer, more convenient, or more efficient than choosing Tempus Logix. We work with carriers who have many years of experience in car shipment. Your vehicle will be in safe hands. Our logistics team ensures accurate quotes, on-time delivery, and communication throughout the entire shipping process.
The price of shipping a car from North Dakota to California depends on the type of vehicle you are shipping and the time frame intended for the shipment. Instantly calculate the cost of a car delivery from North Dakota to California using our online car shipping calculator to get the exact cost of your transportation. The estimated delivery time from North Dakota to California is 5-7 days. The approximate distance on this route is about 1,700 miles. Standard carriers typically travel an average of 400-500 miles per day. Expedited Service is also available for shipments that require faster delivery.
Getting a car from North Dakota to California with Tempus Logix is as easy as 1-2-3.
Step 1: Get an instant car shipping quote and choose a convenient time to pick it up.
Step 2: Your vehicle will be picked up from your designated location in North Dakota.
Step 3: Your vehicle is delivered to your designated location in California.
Read more about California Car Shipping.
We accept all major credit cards, wire transfers, postal money orders, and bank / certified checks for deposit or full prepayment of your shipment. You can also pay most of the balance cash on delivery. Non-working vehicles are subject to additional fees due to the usage of special equipment and additional labor. When scheduling your shipment, you will receive a unique booking number that will allow you to refer to it when calling in and asking for any information.
The states in which we operate