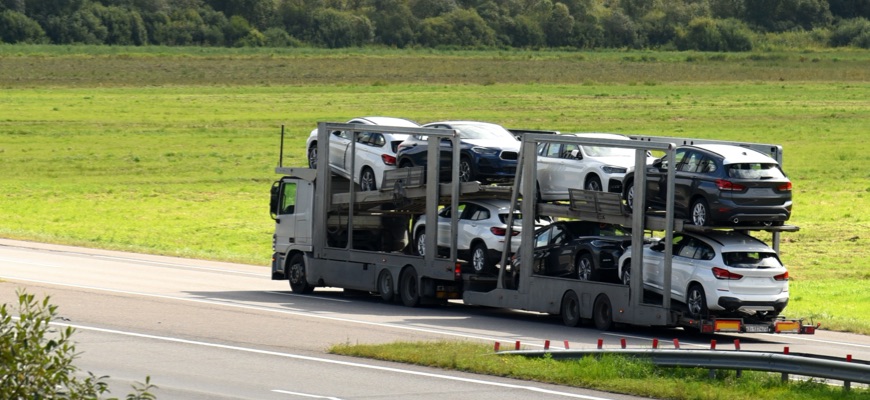 North Dakota to Washington Car Shipping
No need to worry about transporting your vehicle from North Dakota to Washington, as Tempus Logix, a certified vehicle shipping company, will take care of everything. The company is a licensed car shipping company in the US connected with FMCSA and USDOT. Tempus Logix works with more than 25,000 shippers with 1 million insurance.
We have transported more than 30,000 vehicles with open and enclosed auto transport methods. Our company is considerably experienced in shipping boats, classic, military and vintage cars, heavy equipment and motorcycles. Your vehicle will be picked up within 1 to 5 business days, but you can request expedited shipping if you want to shorten the pickup timeframe. Tempus Logix ships both operable and inoperable vehicles.
You don't need to spend a lot of time to find out the quote for your shipping, as you can use the calculator tool on the website. The tool will show the cost within a few seconds after filling out the small form.
Outstanding discount packages will be available for soldiers, students, and returning customers.
Our customer service will provide colossal support throughout the whole process. You can easily join the live chat and communicate with our specialists, who will be ready to assist and guide you from the beginning to the end. You can also call +1(818)942-7030.
Amazing information about Washington.
Citizens of the state are called Washingtonians.
The population of Washington is 7,901,429.
Olympia is the capital city of Washington.
The area is 71,362 square miles.
The best places to visit.
One of the best places to visit is Tacoma, located between Seattle and Olympia. Tacoma is one of Washington's large cities. The city has developed a variety of exceptional cultural venues and museums. One of the most notable museums is The Museum of Glass, with masterpieces by Tacoma-native Dave Chihuly and world-renowned artists.
The next place is Winthrop, located in Methow Valley. The rare, themed town is within the attractive Methow Valley and is a gateway to the immense world of North Cascades National Park. In winter, you can enjoy the fantastic collection of cross-country ski trails.
Your satisfaction is our priority.
The states in which we operate