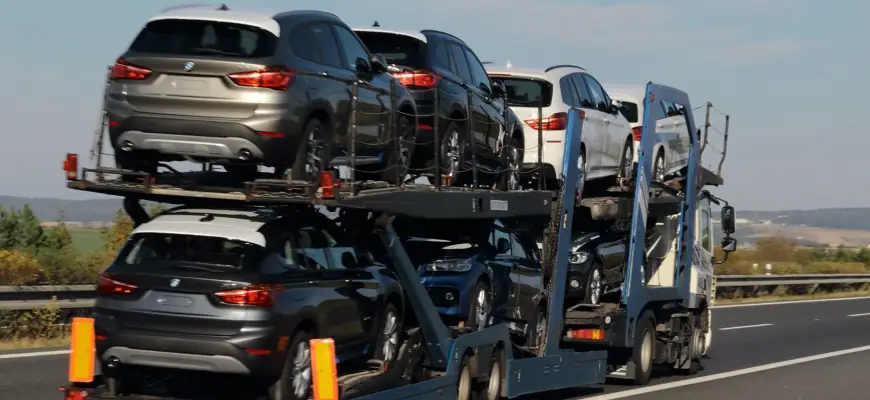 Ohio to Connecticut Car Shipping
Welcome to Tempus Logix, a licensed vehicle shipping company that will be enthusiastic about guiding you in transporting your vehicle quickly, securely, and at affordable prices. Our customers only need to trust us, and we will do the rest. The company has been in the vehicle shipping industry for many years and is bonded with FMCSA and USDOT.
Our professionals will arrange the best date and time convenient for you to pick up your vehicle. The pickup of vehicles takes between 1 to 5 business days by our certified drivers. The price of the shipping can change depending on the season. We are proud to have been trusted with shipping more than 30,000 vehicles, including military cars, motorcycles, boats, heavy equipment, luxury, and vintage cars. Our customers can transport both operable and inoperable vehicles.
Tempus Logix will provide outstanding discounts to soldiers, students, and loyal customers.
We provide a calculator on the website that will estimate your transport cost in a few seconds. Our specialists are available to help you from the start to the end. You can contact us via the live chat tool provided on the website or call us at +1(818)942-7030.
Fascinating information about Connecticut.
Hartford is the capital city of Connecticut.
The state's area is 5,567 square miles.
Connecticut's population is 3,612,314.
The state borders Long Island Sound, Massachusetts, Rhode Island, and New York.
The driving distance from Ohio to Connecticut is 623 miles.
Top-rated places to visit in Connecticut.
It will be unforgettable to visit Yale University Museums in New Haven. It is home to more than 250,000 objects; it is a place where you can find masterpieces created by Degas, Monet, and Manet. This amazing building was designed by Frank O. Gehry, Eero Saarinen, and other famous architects. Every morning you can enjoy free student-led campus tours.
The next spot we recommend is Gillette Castle State Park, located at East Haddam. It is one of the unique attractions in Connecticut. It was designed in the 20th century by actor William Gillette. This 184-acre estate and 24-rooms are more than worthy of exploration.
Your satisfaction is our priority.
The states in which we operate