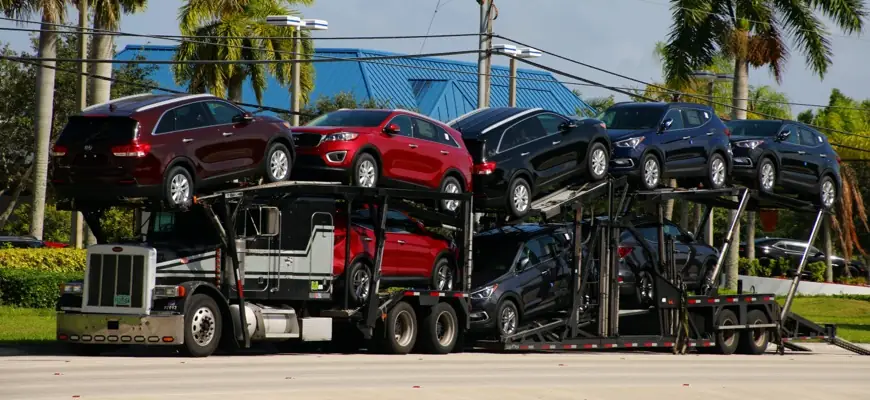 Ohio to Florida Car Shipping
Shipping a vehicle can be stressful especially when transporting a vehicle for the first time. There are many hints and useful information to get ready for shipping a vehicle that's why it can make the choice of a vehicle transporting company a little complicated.
Our aim in Tempus Logix is to ensure that the transportation of your vehicle will be as simple as possible. We work with a big connection of carriers that offer up to 1 million insurances. Furthermore, we are licensed and bonded with FMCSA and USDOT.
To get car shipping quotes you can use the car shipping quote calculator in Tempus Logix website or call you can call our specialists and get a quote via phone. Our team will kindly answer to all your questions regarding vehicle shipping process.
Facts About Ohio
The state of Ohio is situated in the east-northern part of the USA. It borders on Michigan and the state of Ontario (Canada) in the north, on Pennsylvania and West Virginia in the east and on Indiana on the west. The geographical center of the state is in Delaware.
The length of the total border of the state is 997miles. The landscape of the state has 3 different topographic regions-the Allegheny mountains, Lake Erie, and the central plains of the western part of the state.
Read more about Ohio Car Shipping.
Facts About Florida
Florida is situated in the south-eastern part of the USA. It is surrounded by the gulf of Mexico, Alabama, Georgia, the Atlantic Ocean and the channels of Florida. For the number of population Florida is the fourth state of the country. The capital of the state is Tallahassee.
Also known as ''The State of the Sun'' Florida is a center of tourism. Besides theme parks and family entertainment places the beaches of the state are also very popular. The main tourist attractions of the state are Florida Keys, Everglades, Fort Lauderdale, South Beach and others.
Read more about Florida Car Shipping.
The shipping of your vehicle from Ohio to Florida will be easy if you use the services of Tempus Logix. As Ohio to Florida is one of our most popular routes we can offer you fast vehicle transportation services with our 5 star rated carriers. As we directly work with carriers we provide premium class services with affordable prices.
The states in which we operate