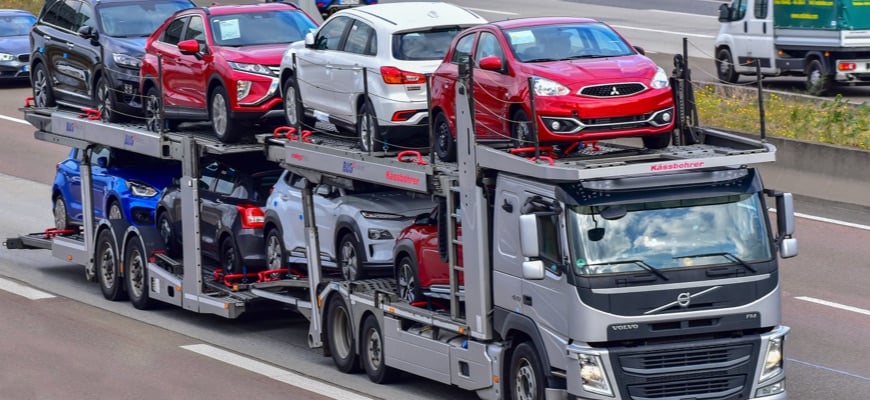 Oklahoma to Indiana Car Shipping
Vehicle shipping requires a lot of time and energy. Tempus Logix is a certified car shipping company that will take all the responsibility without you worrying about anything.
The company continually works with more than 25,000 carriers that provide up to 1 million insurance. Tempus Logix is bonded with FMCSA and USDOT. We have transferred more than 10,000 vehicles during many years of operation, including military cars, motorcycles, boats, vintage, and luxury cars. We provide an option to choose from open or enclosed auto transport methods.
Our excellent customer service is specially trained to guide you every step of the way. The quickest and easiest way to reach them is through live chat provided on the website. If you feel more comfortable communicating through calls, you can call +1(818)942-7030.
To calculate your vehicle shipment as quickly as possible, we provided a calculator on the website. You should only fill out a small form, and the cost will be estimated within a few seconds.
If you are a soldier, student, or loyal customer, we have great news as you will get amazing deals on your vehicle shipments.
Engaging information about Indiana.
The area of Indiana is 36,418 square miles. 
State's population is 6,823,527. 
To the north, Indiana borders Lake Michigan and Michigan, east Ohio, south Kentucky, and west Illinois. The state is an essential part of the American Midwest.
The official state nickname is "The Hoosier State." The original meaning is uncertain, but it is known that the name "Hoosier" is embedded in the history of Indiana.
The distance of driving from Oklahoma to Indiana is 715 miles.
We thought it would be important to mention some well-known places you can visit in the state.
You can find various collections of 19th- and 20th-century artworks on the University of Notre Dame campus.
A new acquisition to the Indiana State Park system is Prophetstown, which features many ways to interact with the environment.
Indiana Dunes presents a unique landscape overseeing the shores of Lake Michigan near the Illinois border, which cannot be found in another place in the state. The lapping shores and lakeside landscape foster various outdoor activities such as hiking, biking, and beach-going.
Your satisfaction is our priority.
The states in which we operate