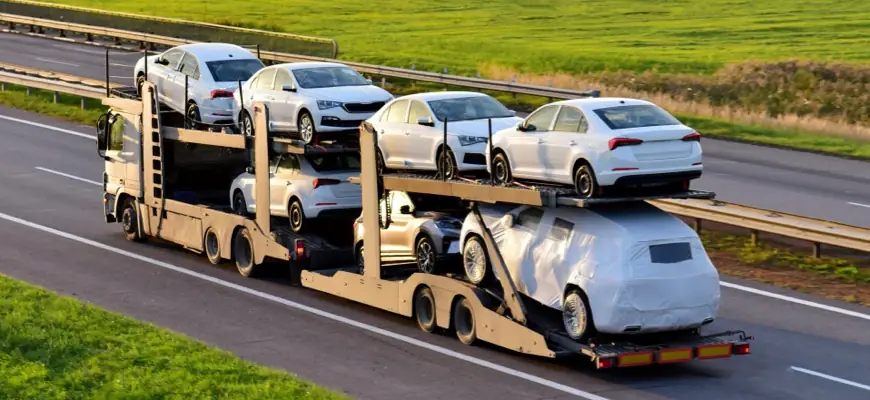 Rhode Island to Missouri Car Shipping
It is very time-consuming and stressful to transfer a vehicle from one state to another. Tempus Logix is always ready to assist and make your vehicle shipping as easy and enjoyable as possible.
The company works with more than 25,000 shippers with up to 1 million insurance. The company is bonded with FMCSA and USDOT. We are experienced in shipping motorcycles, boats, large equipment, military cars, classic and vintage cars. Our customers have an option to complete their transfers by open or enclosed trailers.
Everything is straightforward to use on the website. We provide a calculator to help our customers estimate the quote for their transfer within seconds. Moreover, a live chat tool is available to reach our specially trained staff. Also, you call at +1(818)942-7030. Our specialists are ready to guide and give answers to all your questions.
About the discounting system, all students, soldiers and loyal customers will have an opportunity to receive special offers.
Fascinating facts about Missouri.
The population of Missouri is 6,169,038. 
The state's total land is 69,704 square miles. 
Iowa borders Missouri in the north; Illinois, Kentucky, and Tennessee in the east; Arkansas in the south; and Oklahoma, Kansas, and Nebraska in the west.
The state typically has a variety of seasonal humid subtropical climates with cool winters and long, hot summers. Missouri often experiences extreme temperatures because of its location. 
The most famous nickname is; "The Show-Me State."There are various stories concerning the origin of the "Show-Me" slogan. The most popular story credited Missouri's U.S. Congressman Willard Duncan Vandiver for coining the phrase in 1899.
Well-known places in the state.
The Gateway Arch is a famous and iconic structure visually defining St. Louis and the symbolic "Gateway to the West."
Branson, located in southwest Missouri, is known as the "Live country music capital of the universe." Millions of tourists visit Branson, mainly country music fans.
Silver Dollar City in Branson combines a substantial theme park with arts, preserving 1880s Ozark culture.
The Nelson Atkins Museum of Art is one of Kansas City's most significant cultural attractions. It holds a vast collection, with pieces from around the world, with a particular focus on East Asian art.
Your satisfaction is our priority.
The states in which we operate