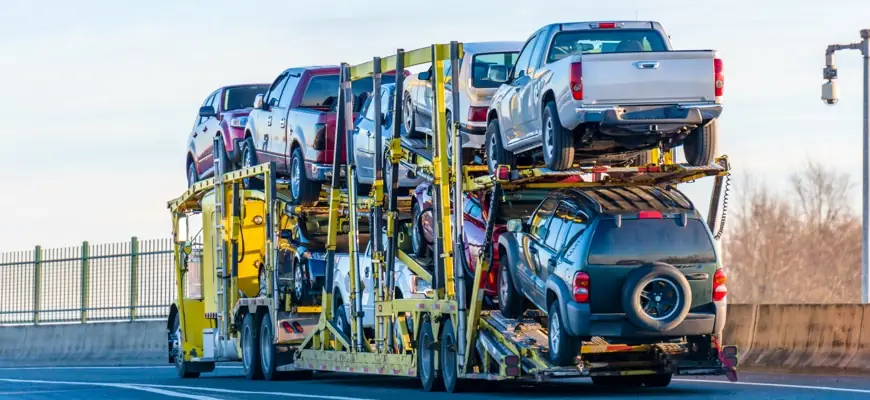 South Carolina to Maine Car Shipping
The amount of heavy work needed for shipping your car from one state to another will disappear if you choose Tempus Logix. Tempus Logix is a certified car shipping company that will transport your vehicle safely, quickly, and at reasonable prices.
Tempus Logix is bonded with FMCSA and USDOT. The company has been in the vehicle shipping industry for many years and continually works with more than 25,000 carriers with up to 1 million insurance. We provide military car shipping, shipping for online car buyers, heavy equipment transport, vintage car transport, motorcycle transport, classic car transport, and boat transportation. The pickup of vehicles takes between 1 to 5 days. We transfer both operable and inoperable vehicles. 
Our website offers a car shipping calculator to calculate the cost in a few seconds. We also offer a boat shipping cost calculator.
Our specialists are at their desks to support and guide our customers from the beginning to the end. You can communicate with them via live chat on the website or call +1(818)942-7030. 
You can instantly know the cost of your transfer with the help of our calculator on the website. The only requirement is to fill out a small form that will take you a few seconds.
Soldiers, students, and loyal customers will receive special offers from Tempus Logix.
Facts About Maine
Here are some engaging facts about our destination.
The population of Maine is 1,354,522.
The total area of the state is 35,385 square miles.
Maine is the easternmost US state, bordering Canada. It is the northernmost of the six New England states.
The distance of driving from South Carolina to Maine is 1,128 miles.
Augusta is the capital city of Maine.
Places to Visit
Let's also look at some of the popular attractions in the state. 
Acadia National Park encompasses a large inland region of lakes, streams, and forests. A playground is provided for locals and visitors who enjoy the outdoors.
People arriving at Portland, Maine's largest city, always head straight to the Old Port, the harbor district. You can find fishing boats, seafood restaurants, and cruise ships.
Standing at the end of the long Pemaquid Point in Mid-Coast Maine, one of Maine's most iconic lighthouses is such a landmark that was chosen as the image on the Maine quarter coin.
Your satisfaction is our priority.
The states in which we operate