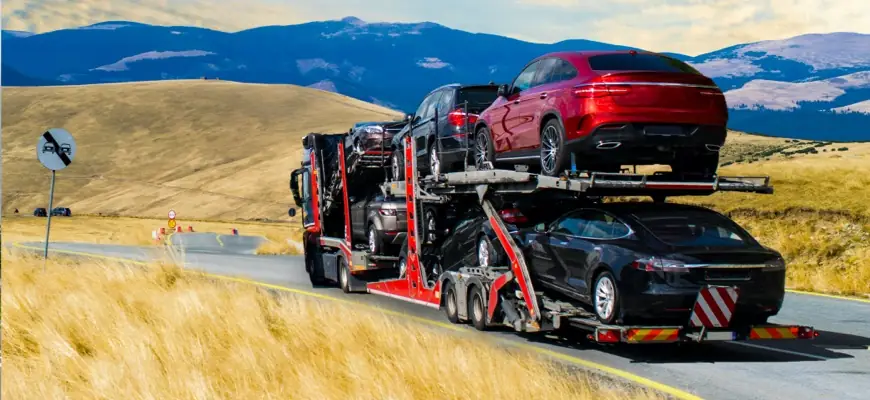 South Carolina to Nebraska Car Shipping
Shipping vehicles is not easy, but Tempus Logix will make it stress-free by transferring your car safely, quickly, and at affordable prices.
Tempus Logix cooperates with a vast network of carriers that offer up to 1 million insurance. The company is connected with FMCSA and USDOT. We provide military car shipping, shipping for online car buyers, heavy equipment transport, vintage car transport, motorcycle transport, classic car transport, and boat transportation. Our customers can choose to ship their vehicle either with open or enclosed trailers.
Our customers don't need to spend a lot of time to find out the cost of their transfer. You only need to use our calculator on the website to know the price in a few seconds. Our customer service is available through live chat on the website if you have additional questions, or you can call at +1(818)942-7030.
Great discounts will be provided if our customers decide to transfer two vehicles simultaneously on the route. Also, students, returning customers, and soldiers will get extra offers.
Facts About Nebraska
Here is some interesting information about our destination.
Nebraska's population is 1,951,996.
The state's area is over 77,220 square miles.
Nebraska is bounded by the state of South Dakota to the north, with the Missouri River making up about one-fourth of that boundary and the whole of Nebraska's borders with the states of Iowa and Missouri to the east.
The total driving distance from South Carolina to Nebraska is 1,316 miles.
Nebraska has a typical Midwestern climate, which means big extremes between the four seasons- hot summers and cold winters.
Nebraska gets its name from an Indian word meaning "flat water" after the Platte River that flows through the state.
Places to Visit
Let's look at some of the popular spots in the state.
The Henry Doorly Zoo and Aquarium in Omaha is a unique 160-acre facility home to the world's largest indoor desert, the largest indoor jungle, and the largest nocturnal exhibit.
A lively atmosphere, great restaurants, and restored historical buildings all combine to make the Haymarket area a fun place to visit at any time of year.
The Golden Spike Tower offers a bird's-eye view over the Bailey Yard, officially certified as the world's largest railroad yard.
The Sandhills region of Nebraska is a paradise for nature lovers.
Your satisfaction is our priority.
The states in which we operate