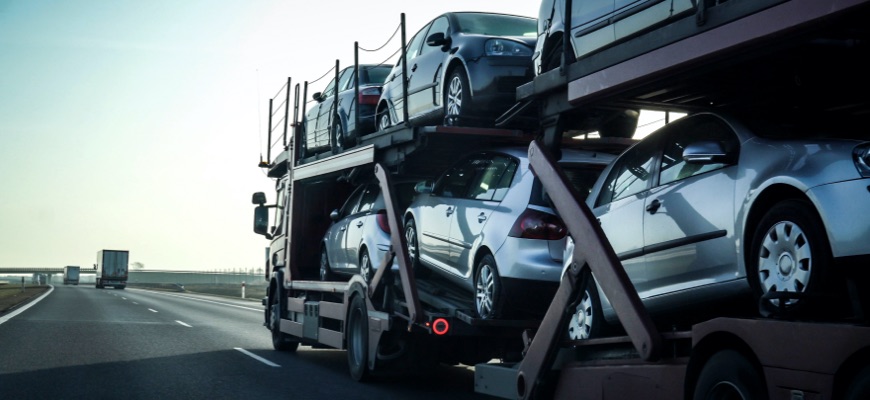 South Dakota to Massachusetts Car Shipping
Tempus Logix is a licensed vehicle shipping company that will be happy to assist you in transferring your car securely, quickly, and at affordable prices.
Tempus Logix works with a big connection of carriers that provide up to 1 million insurance. The company is bonded with FMCSA and USDOT. We obtained experience transferring motorcycles, military cars, massive equipment, boats, classic and vintage cars. Our customers decide whether they want to ship their vehicle with open or enclosed trailers. Our drivers are licensed, and they will make sure to deliver your vehicle as safely and quickly as possible.
We value our customer's time; that's why we made it easier for them to contact our specialists and calculate the transferring quote within seconds with the help of the car shipping cost calculator provided on the website.
To receive huge support from our professional customer service and all the answers to your questions, you can contact our experts via live chat on the website or by calling at +1(818)942-7030. They will be constantly available to guide you every step of the way.
All students, soldiers and returning customers will receive special discounts.
Facts About Massachusetts
Let's look at engaging information about our destination.
Massachusetts is the seventh smallest of the U.S. states in terms of total area (10,565 square miles).
The population of the state is 6,912,239.
Massachusetts is bounded by Vermont and New Hampshire to the north, the Atlantic Ocean to east and southeast, Rhode Island and Connecticut to south, and New York to west.
The warm season lasts for 3.3 months, from June 5 to September 15, with an average daily high temperature above 73°F.
English explorer and colonist John Smith named the state for the Massachuset tribe, whose name meant "near the great hill"—believed to refer to Blue Hill, which rises south of Boston in an otherwise flat area.
Places to Visit
Here are also some famous spots to visit in the state.
Cape Cod is a long, curving peninsula extending out into the Atlantic, protecting Cape Cod Bay with its northward curve.
The Boston Common – along with the nearby Public Garden – decorates a large area of green in the center of the city.
One of the world's leading academic centers, Harvard University, is a famous attraction filled with historic buildings and excellent museums.
Read more about Massachusetts Auto Transport.
Your satisfaction is our priority.
The states in which we operate