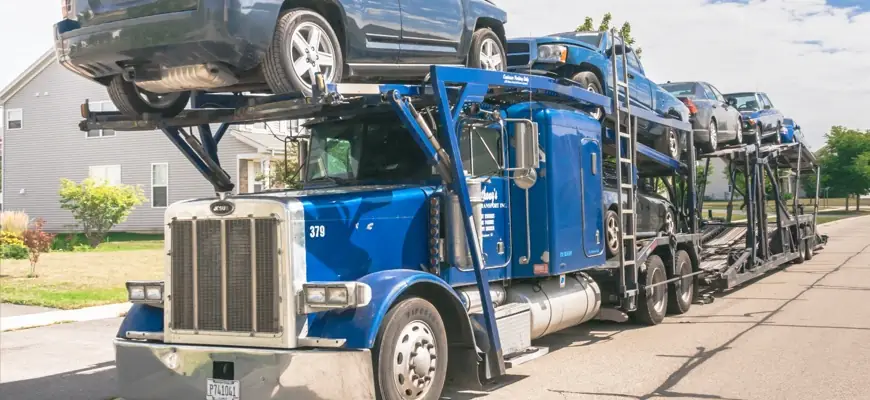 Tennessee to California Car Shipping
Your vehicle is one of the most important possessions you own—so shouldn't the car shipping company you choose be one of the most important decisions you make? We are here to guide and help you to transfer your vehicle from state to state. Tempus Logix guarantees that when your vehicle arrives at its destination, it will be in the same condition as when it left. For our consumers, we will provide a safe and efficient transfer at an affordable price. Moreover, we made it easy to calculate the cost in a few seconds using a car shipping calculator on the website.
Our company offers military car shipping, express car shipping, shipping for online car buyers, as well as heavy equipment transport, motorcycle transport, classic car transport, and boat transportation. We provide our customers with open and enclosed auto transport with professional access and low pricing.
The company is licensed and bonded with FMCSA and USDOT. Moreover, we work with a big connection of carriers that offer up to 1 million insurances.
Please note*, if you are a student or a soldier, we provide discounts on car delivery.
You can always book your shipping online. If you have any additional questions, you can ask via live chat or call +1(818)942-7030.
Facts About California
Here is some helpful information about our destination.
California is in the Western United States.
California's population is 39.5 million.
The state shares its border with Oregon, Nevada, Arizona, and Mexican states.
U.S. Route 101, aka the Hollywood Freeway/Ventura Freeway, is the longest highway in California.
California has a Mediterranean-like climate with warm, dry summers and mild, wet winters.
Places to Visit
Changing places is too tiresome, so we thought to ease it up with interesting facts;
In California's Sequoia National Park, you'll discover the world's biggest tree by volume. Named General Sherman, this monster sequoia is almost 52,500 cubic feet by volume.
California has an inconceivably assorted climate and environment. The climate shifts from bursting forsake warm to subarctic climates, depending on the scope and rise.
Found in Sacramento, the California State Railroad Museum is the biggest gallery of its kind in North America.
We are looking forward to collaborating with you.
Your satisfaction is our number one priority.
The states in which we operate