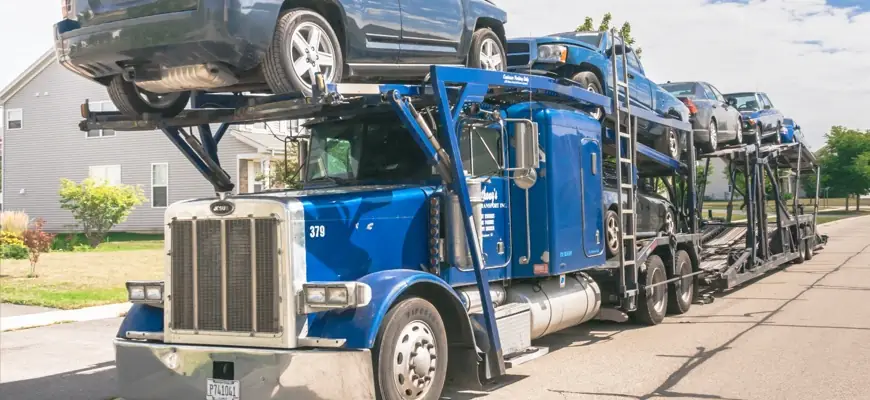 Texas to California Car Shipping
Are you looking for a trustworthy company that will securely and quickly ship your vehicle from Texas to California without any challenges? Tempus Logix is the company that you have been looking for. Tempus Logix is a top-rated car shipping company in the US that has been operating in the vehicle shipping industry for years. The company is bonded with FMCSA and USDOT and works with over 25,000 carriers with up to 1 million insurance. Just trust us, and we will meet your high expectations without you worrying about anything.
Tempus Logix offers car shipping services for both operable and inoperable vehicles. We have shipped over 30,000 vehicles, including motorcycles, boats, military, classic, vintage, and luxury cars. The vehicles are picked up in 1 to 5 business days by our certified drivers and shipped with either open or enclosed auto transport methods. To shorten the pickup timeframe, you only need to request expedited shipping; however, it should be noted that compared to standard shipping, the quote for expedited shipping is higher.
You can estimate your shipping cost in a few seconds via the calculator tool on our website. The only requirement is to fill out the small form. Please note that the shipping price can change depending on which season you decide to ship your vehicle.
Don't hesitate to contact our professionals in case of additional questions. You can easily communicate with them via the live chat on the website or by calling +1(818)942-7030.
Special discounts will be available for returning customers, soldiers and students.
Captivating information about California.
The state is located in the Western United States.
California's population is 39,995,077.
The state's official nickname is the Golden State.
The total distance of driving from Texas to California is 1,577 miles.
Fantastic places you can visit.
One of the amazing places to visit in the state is San Diego Zoo which is the most popular zoo in the country, with over four million visitors annually. Visitors will see thousands of animals representing over 650 distinct species from around the world.
We also recommend visiting the Monterey Bay Aquarium, one of the most visited spots in Monterey, California, with over two million visitors every year. The aquarium mainly displays the marine life and ecosystems of the local bay for preservation efforts.
Your satisfaction is our priority.
The states in which we operate