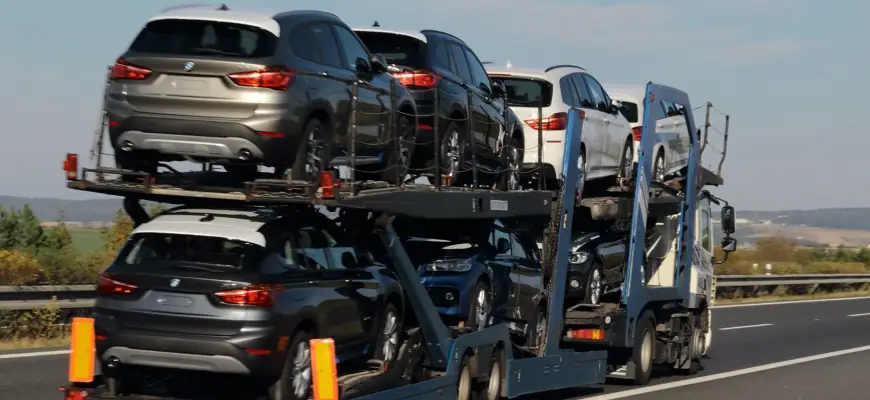 Utah to Connecticut Car Shipping
It is often challenging, expensive, and stressful to ship a vehicle from point A to B, especially if you don't have experience. We are happy to say that Tempus Logix, a top-rated car shipping company, will take care of everything; you only need to trust us. We have been in vehicle shipping for many years shipping over 30,000 vehicles with open or enclosed auto transport methods. The company is connected with FMCSA and USDOT.
Advantages offered by Tempus Logix.
Safe and quick vehicle delivery.
The pickup will take place in 1 to 5 business days by our certified drivers. We will arrange the most convenient date and time for you to complete the pickup. You can also reduce the pickup timeframe by requesting expedited shipping; however, you should note that compared to the usual timeframe, the fee for expedited shipping is higher.
A massive network of carriers.
We collaborate with over 25,000 shippers with up to 1 million insurance, experts in shipping heavy equipment, motorcycles, boats, classic, vintage, military, and luxury cars.
In only a few seconds, you can estimate your shipping cost with the help of the calculator on the website. There is only one requirement to fill out the small form. Depending on the season, the shipping prices can change.
Friendly customer service.
Our staff is specially trained to guide and assist you throughout the process. To easily contact our specialists, you can join the live chat on the website or call +1(818)942-7030, and you will get answers to all your questions.
Tempus Logix will provide significant discounts to students, soldiers, and loyal customers.
Compelling information about Connecticut.
Bridgeport, Stamford, New Haven, Hartford, and Waterbury are the five largest cities.
The state's population is 3,612,314.
Connecticut's total area is 5,567 square miles.
The total distance of driving from Utah to Connecticut is 2,305 miles.
Entertaining places to visit.
One of the best places for waterfront recreation is Rocky Neck State Park. Famous activities include saltwater bathing, fishing, picnicking, and hiking.
Another cool spot for hiking fans is Devil's Hopyard State Park, best known for the Eightmile River's Chapman Falls. The scenic waterfall drops over 60 feet.
Your satisfaction is our priority.
The states in which we operate