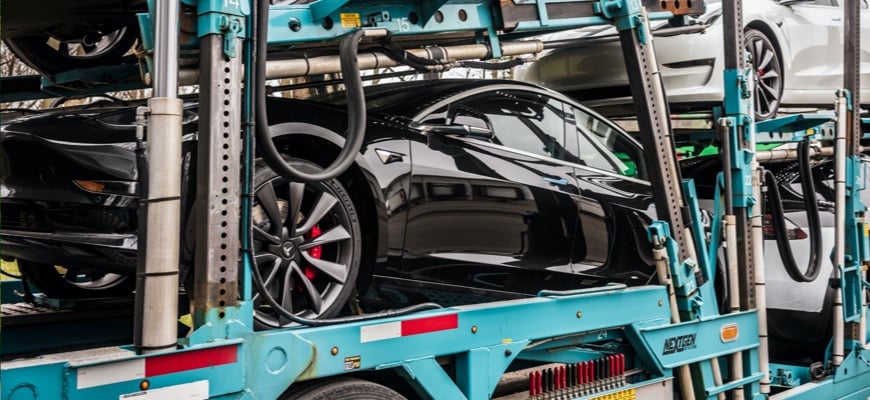 Utah to Virginia Car Shipping
Do you want to transport your car from state to state, but the amount of work seems heavy? Welcome to Tempus Logix, a trustworthy company that will safely and quickly transport your vehicle at reasonable prices. Our company works with a big connection of carries that offer up to 1 million insurance. We are licensed and bonded with FMCSA and USDOT.
We transport both operable and inoperable vehicles. All the drivers we work with are certified and will transport your vehicle securely and quickly. We are proud to have been trusted to ship more than 30,000 vehicles, including boats, motorcycles, military, classic, luxury, and vintage cars. Vehicle pickup will take between 1 to 5 business days.
Tempus Logix has great news for loyal customers, soldiers, and students as they will get great offers.
It is essential to note that the cost of shipping can fluctuate depending on the season. Our website offers a car shipping calculator tool on the website to estimate the cost in a few seconds. Tempus Logix provides supportive and caring customer service that will be by your side from start to end. You will only need to join the live chat on the website or call +1(818)942-7030.
Interesting information about Virginia.
The driving distance from Utah to Virginia is 2,117 miles.
Virginia's population is 8.67 million.
The total area is 42,774.2 square miles.
The state shares its border with North Carolina, Tennessee, Washington, D.C., Kentucky, and Maryland.
In Virginia, U.S. Route 58 is the longest numbered route.
Top-rated places to visit;
Norfolk, a seaside city that is a renowned and frequently crowded resort town with famous hotels, entertainment, and a lengthy boardwalk, got its name from the broad region of golden sand. You can visit The Chrysler Museum of Art, which showcases an extensive collection of glass art,  European and American paintings, and sculptures. 
The Virginia Museum of Fine Arts offers more than 22,000 works of art centered on present-day and modern art, specifically European art after 1900, American craftsmanship after 1950, and 21st-century art worldwide.
Your satisfaction is our priority.
The states in which we operate