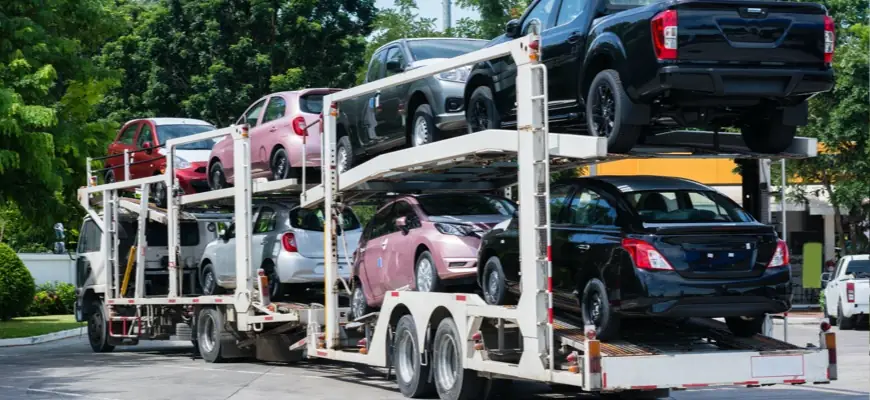 Virginia to Georgia Car Shipping
Do you want to transport your vehicle from state to state, but it seems too challenging? Luckily, Tempus Logix is the best choice for you to ship your car safely, speedily, and at reasonable prices. Our company is one of the demanded companies in the U.S. that works with a vast network of carriers. The company is licensed in the vehicle shipping industry and bonded with FMCSA and USDOT. Your vehicle will be in good hands from the start to the end.
Advantages offered by Tempus Logix.
A huge network of shippers- Tempus Logix works with more than 25,000 companies with up to 1 million insurance hauling motorcycles, military cars, heavy equipment, boats, and classic and vintage cars.
Reasonable prices- You can quickly and easily know your shipping cost in a few seconds by using our calculator tool on the website. The only requirement is to fill out the small form. Please note that the prices can fluctuate depending on the season.
Special discounts- The exciting news is that all soldiers, students, and loyal customers will receive outstanding discounts.
Secure and quick shipping- The drivers we work with are certified and insured and will deliver your vehicle safely and quickly. The pick-up of the cars takes between 1 to 5 business days.
Professional team- If you have any additional questions, our specialists will always be ready to assist our beloved customers throughout the whole process. To contact our staff quickly, you can join the live chat on the website or call us at +1(818)942-7030.
Here is helpful information about Georgia.
Georgia's population is 10,830,007.
The area of the state is 59,425 square miles.
The state shares its border with Tennessee, South Carolina; Florida; and Alabama.
The five largest cities in Georgia are Atlanta, Columbus, Augusta, Macon, and Savannah.
The longest highway in the state of Georgia is Route 11 (376 miles).
The average temperature in winter varies from above 70°F to below 50°F. Summers are hot and humid, with temperatures in the afternoons that reach, on average, 90 °F. Overnight lows fall to 68 °F.
We know how stressful it is changing places, so we offer you some places to visit;
The world's biggest aquarium, Georgia Aquarium houses more than 100,000 oceanic creatures in more than 10 million gallons of new and saltwater. Whereas its sheer measure could appear overpowering, the shows are divided into different topics to form visits more centered and instructive.
The 30-acre botanical cultivation, another to Piedmont Park, is a shock in Midtown Atlanta. This four-season fascination continuously has something in blossom, from its spring bulb show through the colorful autumn foliage—a few indoor gardens transport guests to the tropics at any time of year.
The world's most well-known delicate drink was concocted here in Atlanta in 1886 when a syrup made by Dr. John Pemberton to treat cerebral pains was blended with carbonic corrosive and water and served in Pemberton's pharmacy.
Your satisfaction is our priority.
The states in which we operate