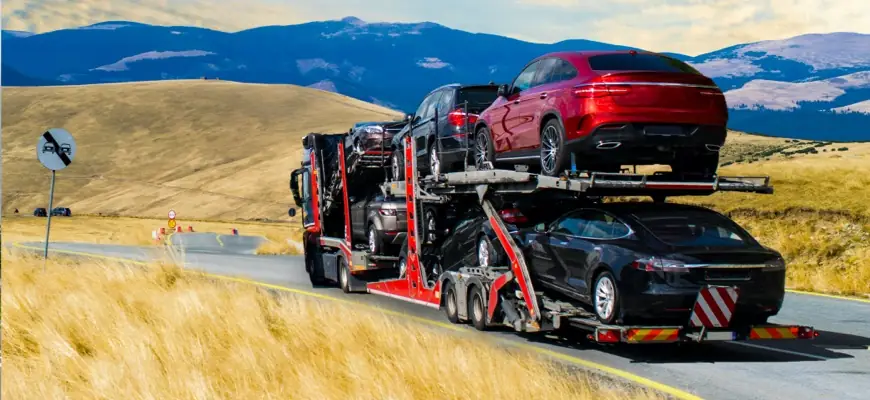 Virginia to Nebraska Car Shipping
To ship your vehicle from Virginia to Nebraska without stressing, you should find a reliable, experienced, and trustworthy company to do the job for you. Luckily Tempus Logix provides everything you are looking for. Tempus Logix is a top-rated car shipping company in the US that is significantly experienced in the vehicle shipping industry. The company works with a huge network of shippers with up to 1 million insurance and has shipped over 30,000 vehicles.
Our customers can haul both operable and inoperable vehicles, including motorcycles, classic, military, vintage, and luxury cars and boats. Our certified drivers will pick up your vehicle in 1 to 5 business days and ship securely and fastly with open or enclosed trailers. We can also arrange the pickup in a shorter timeframe if you request expedited shipping; however, it should be noted that the fee for expedited shipping is higher than standard shipping.
You should not worry about anything as our caring customer service will be by your side from the beginning to the end. We provide an easy-to-use calculator tool on our website to allow you to contact our professionals quickly. If it is easier for you to communicate via calls, you can also call +1(818)942-7030.
You can also find a helpful calculator tool on our website that will help you estimate your shipping fee within a few seconds without any challenges. The shipping costs can change depending on the season. 
Tempus Logix will offer special discount packages to soldiers, returning customers, and students. 
Engaging information about Nebraska.
The state's area is 77,358 square miles.
Nebraska's population is 1,988,536.
The state got its name from Native American words that mean "flat water," referring to the Platte River, which runs through the state.
The total distance of driving from Virginia to Nebraska is 1,330 miles.
Great places to visit.
Seward is a charming small city on the banks of the Big Blue River. Visitors can find lots of shops and eateries in its downtown district. You can also visit Seward City Park, perfect for a quiet stroll along the water.
If you are a history lover, McCook is a fantastic city to visit that was founded in 1882. You can find beautifully-preserved Frank Lloyd Wright's Sutton House.
Your satisfaction is our priority.
The states in which we operate