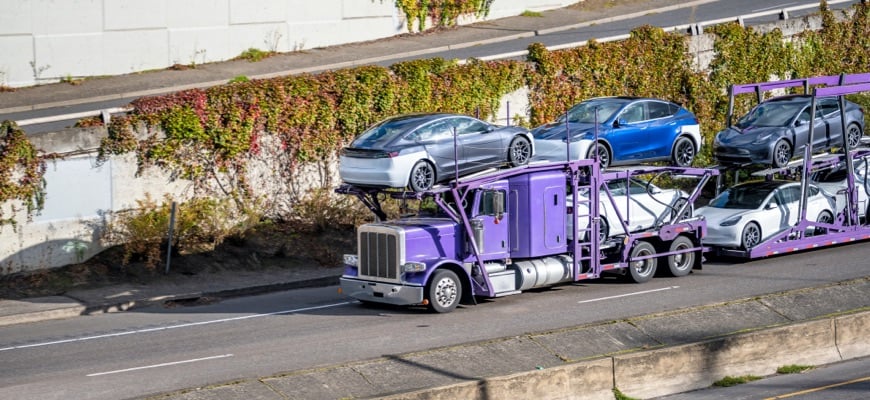 Virginia to Wisconsin Car Shipping
Tempus Logix is a certified vehicle shipping company that will be happy to transfer your vehicle from point A to B safely, quickly, and at reasonable prices without you having to do anything.
The company works a massive network of shippers that provide up to 1 million insurance. Tempus Logix is bonded with FMCSA and USDOT. We are engaged in shipping motorcycles, boats, military cars, heavy equipment, luxury, and vintage cars. We offer the option to choose from open or enclosed trailers for your transfer.
Knowing the shipment cost will be straightforward via our calculator provided on the website. You don't need to spend a lot of time as the tool will estimate the quote within a few seconds. Our professional staff will be available through live chat on the website to support and answer all your questions. You can also call +1(818)942-7030.
Tempus Logix will offer students, soldiers, and loyal customers special discounts. The company will also provide great deals if our customers want to transfer two vehicles simultaneously on the same route.
Fascinating information about Wisconsin.
The population of Wisconsin is 5,852,490. 
The total area is 65,496 square miles. Wisconsin is the 23rd biggest US state in terms of size.
"Wisconsin" is the English spelling of a French version of a Miami Indian name for a river running 430 miles via the center of the state, currently known as the Wisconsin River.
In Wisconsin, summer has comfortable temperatures, rarely touching 90°F. Winters are cold and snowy, the temperature is around -30°F.
Top-rated tourist attractions.
There are many reasons to visit Madison. Visitors can find many famous attractions in the downtown core. The Wisconsin State Capitol is one of the most attractive places to visit.
The Dells of the Wisconsin River, sometimes called the Wisconsin Dells, is a breathtaking five-mile gorge on the state's largest river.
The lovely Land o' Lakes region is hidden between Boulder Junction, Eagle River, and Rhinelander in the northern part of Wisconsin. It is very popular with water sports enthusiasts.
Your satisfaction is our priority.
The states in which we operate