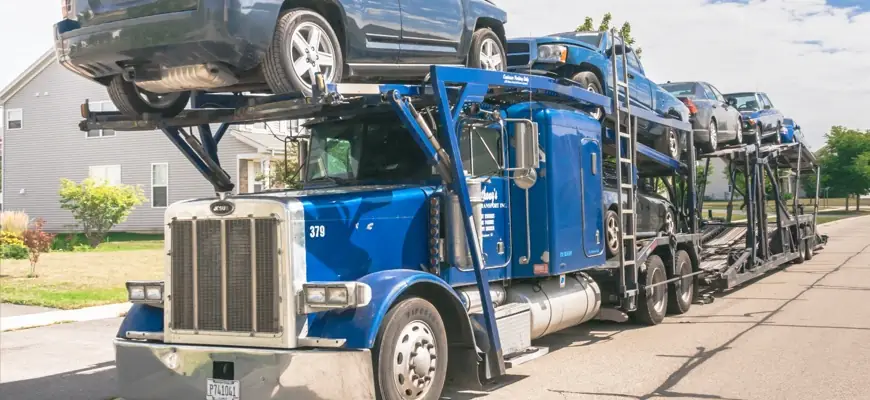 Washington D.C. to California Car Shipping
It's time-consuming and expensive to transfer a vehicle from place to place. Tempus Logix will perfectly complete the heavy job of transporting your vehicle from Washington to California safely, speedily, and at fair prices.
Tempus Logix is a licensed car shipping company in the U.S. We work with a vast network of carriers with up to 1 million insurance. The company is bonded with FMCSA and USDOT. Through many years of being in the vehicle shipping industry, we gained experience in transporting motorcycles, boats, heavy equipment, military, luxury, and vintage cars with open and enclosed trailers. If you want to transfer your inoperable vehicle, no need to worry as we transfer both operable and inoperable cars. Vehicle pickup will take between 1 to 5 days.
Our specialists are available to assist and guide all our customers from the start to the end. By contacting us, we will get the job done the way you prefer. You can contact us via our live chat tool provided on the website or call +1(818)942-7030.
To calculate the cost of your transfer, you'll only need to use our calculator tool that will show the price in a few seconds.
We have exciting news for soldiers, students, and returning customers as they will receive fantastic discounts on their shipments.
Fascinating facts about California.
California's population is 39,613,493.
The total area is 163,696 square miles.
California's climate is marked by two seasons—wet and dry. Except on the coast, the dryness of the air and the consequent rapidity of evaporation considerably lessen the severity of summer heat. The climate also changes rapidly with elevational extremes.
The distance of driving from Washington D.C. to California is 2,762 miles.
California beckons visitors with sunshine, stunning landscapes, and urban sophistication. Famous places to visit.
Los Angeles exemplifies the seductive image of sunny Southern California with its wide, palm-fringed boulevards, exclusive designer boutiques; trendy restaurants; and sun-drenched sandy beaches.
Mother Nature's most striking creation, the Yosemite Valley, is surrounded by sheer granite cliffs and domes carved by glaciers millions of years ago.
Santa Barbara is a dreamy seaside city in Southern California, a place for sunbathing and relaxation.
Your satisfaction is our priority.
The states in which we operate