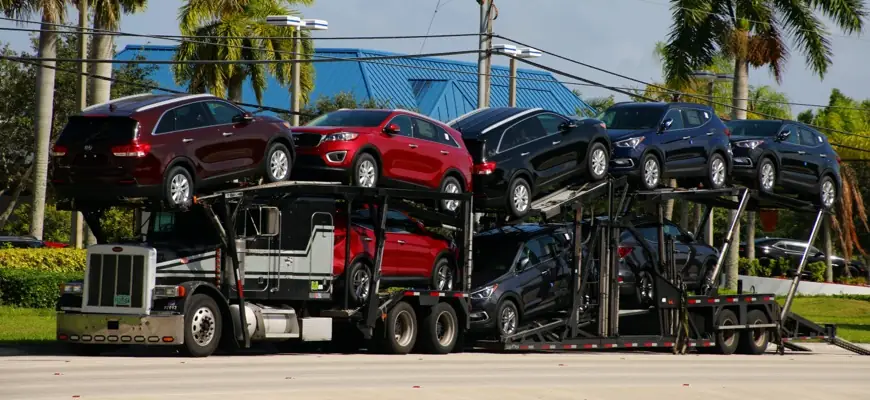 Washington D.C. to Florida Car Shipping
It has never been safer, quicker, and more affordable to transfer a vehicle as it is with Tempus Logix. The company is a certified car shipping company connected with FMCSA and USDOT.
Tempus Logix continually works with a massive network of shippers that offer up to 1 million insurance. We are proud to say that we have been trusted with transferring more than 10,000 vehicles such as motorcycles, military cars, boats, classic and vintage cars. Our customers can decide to ship their vehicle with open or enclosed trailers.
Everything is made straightforward for our customers to use on the website. You can reach our specialists via live chat, who will guide you from the start to the end. Also, you can call at +1(818)942-7030. Another helpful tool provided on the website is the calculator that will estimate the quote for your transfer within a few seconds. 
We have exciting news as all students, soldiers and loyal customers will get special discounts. Customers who want to transfer two vehicles simultaneously on the same route will also get great offers.
Let's look at some interesting facts about Florida.
The area of Florida is 65,757 square miles.
The state's population is over 21 million. Florida is considered the most populous of the southeastern states.
Florida shares a land border on the east with Georgia and on the west with Alabama.
Spanish explorer Juan Ponce de Leon gave the state its name in honor of Spain's Easter celebration known as "Pascua Florida," or Feast of Flowers.
The total driving distance from Washington D.C. to Florida is 919 miles.
Famous spots to visit in the state.
At the heart of Florida's tourist industry is Orlando, home to internationally known theme parks like Walt Disney World, Universal Studios, and SeaWorld.
Historic Key West has a distinct island feel, with old architecture located at the far southern tip of the continental U.S.
Downtown Fort Myers is filled with many attractions. Visitors will have plentiful shopping options, various dining choices, and sightseeing opportunities in the historic area. It is also known as the River District. 
Your satisfaction is our priority.
The states in which we operate