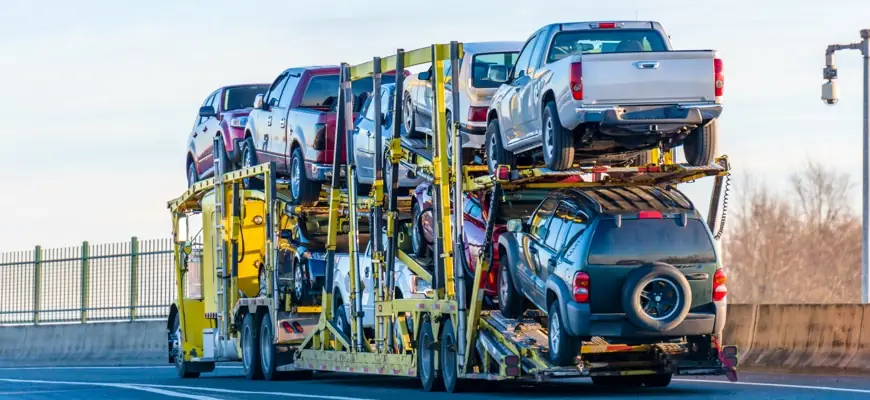 Washington D.C. to Maine Car Shipping
Your vehicle transport from Washington DC to Maine will be stress-free and enjoyable if you choose Tempus Logix. We are experienced in transporting heavy equipment, motorcycles, military cars, and vintage cars. Tempus Logix is a certified vehicle shipping company in the US. However, it is more challenging to deliver a vehicle to Maine compared to other states because it is mountainous. However, your high expectations will be fulfilled without you worrying about anything throughout the whole process.
The company is bonded with FMCSA and USDOT. We partner with a vast network of carriers with up to 1 million insurance. Tempus Logix provides services for transporting both operable and inoperable vehicles. Our company gives our customers open and enclosed auto transport with professional access and low pricing.
Please note*; students, soldiers, and loyal customers will get amazing discounts on their transport.
We make it easy to calculate the cost of your transport; you'll only need to use our calculator tool that will show the price in a few seconds. For other questions, you can ask our professional staff, who will assist you throughout the entire way via live chat, or you can call customer service directly by number +1(818)942-7030.
Let's have a look at fascinating information about our destination.
Maine
Maine's population is 1.37 million.
The state shares its border with New Hampshire, the Atlantic Ocean, and Canadian provinces.
Augusta is the capital of Maine.
The total area is 35,385 square miles.
It is the 12th smallest in the United States. 
The driving distance from Washington DC to Maine is equal to 630 miles.
SR 11 is the longest state highway in Maine and the second-longest numbered highway in the entire state.
Maine's climate is cold, with snowy winters and mild summers.
Noteworthy places to visit;
The rough and wonderful extent of coastline set aside as Acadia National Park also encompasses an expansive inland locale of lakes, streams, and woodlands. It gives a play area for local people and guests who appreciate the outside. The beautiful Park Loop Road winds its way through the park past the most attractions and is the perfect way to visit the stop by car.
No other museum has such a total collection of works by artists connected with Maine, and its Wyeth Center is one of, as it were, two within the nation committed to the work of the three eras of Wyeth's — N.C., Andrew, and James.
The sublime collections of the Portland Museum of Art go distant past the anticipated works of those artists who lived here – artists such as Rockwell Kent, Winslow Homer, and the Wyeths. Among the more than 18,000 fine and enhancing art pieces dating from the 1700s onwards are works by Monet, Degas, Picasso, Warhol, Sargent, Whistler, Mary Cassatt, Gilbert Stuart, Joshua Reynolds, Alexander Calder, George Bellows, and Edward Hopper.
Your satisfaction is our priority.
The states in which we operate