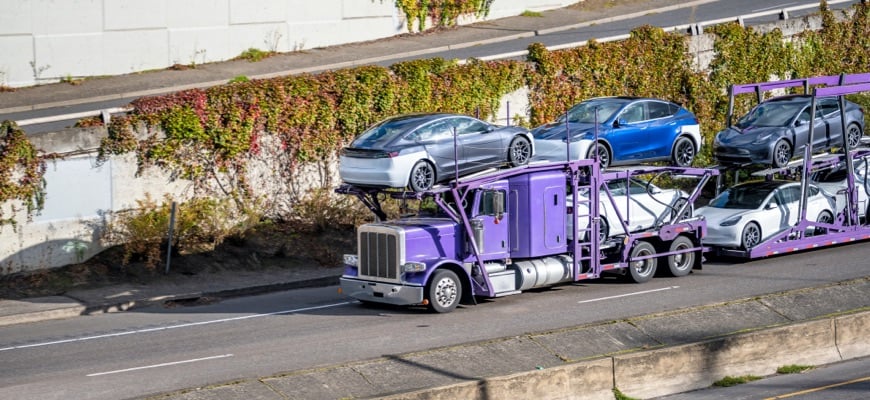 Washington to Wisconsin Car Shipping
Do you want to transport your vehicle? Vehicle transport is challenging, especially if it's your first time and you don't have experience. Tempus Logix is a certified vehicle shipping company in the US bonded with FMCSA and USDOT that is ready to complete the job perfectly. Our company works with over 25,000 professional carriers with up to 1 million insurance.
The company has many years of experience in the vehicle shipping industry. We offer open and enclosed auto transport methods. Our customers can ship both operable and inoperable vehicles, such as boats, military cars, motorcycles, and classic and vintage cars. We guarantee that your vehicle will be in good hands from the start to the end. The pickup takes between 1 to 5 business days, but if you request expedited shipping, your vehicle will be picked up in a shorter timeframe.
Please note*; all soldiers, students, and returning customers will receive special discount packages from Tempus Logix.
Our website offers a car shipping calculator to calculate the cost in a few seconds. Please note that the shipping cost can vary depending on the season. If you have any other questions, contact our professional staff via live chat on the website or call +1(818)942-7030.
Helpful information about Wisconsin.
The driving distance from Washington to Wisconsin is equal to 1,832 miles.
Wisconsin's population is 5,867,518.
The total area is 65,498.37 square miles.
Madison is the capital of Wisconsin.
State Trunk Highway 35 (412.15 miles) is the longest state highway running north-south across western Wisconsin.
Top-rated attractions to visit.
One of the most attractive places in Madison is the Wisconsin State Capitol. It was completed in 1917, decorated with a 284-foot-high dome. The building's best interior features include its exquisite marble work, large murals, and elegant rotunda with its states and monuments.
Winter in Wisconsin can be amazing. Rare ice caves are some of the fantastic places to visit in Wisconsin. Wisconsin Dells is one such place. The Fern Dell Gorge is covered with icicles in the cold months. The Apostle Islands National Lakeshore has one of the most popular ice caves on the mainland and islands.
Your satisfaction is our priority.
The states in which we operate