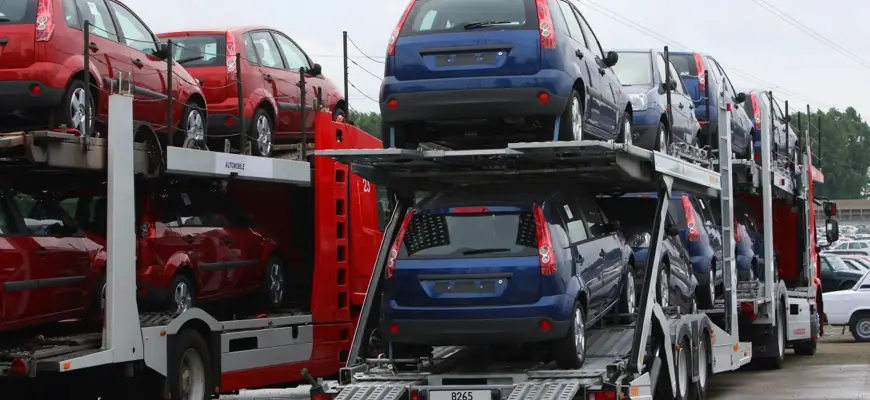 Wyoming to Arizona Car Shipping
Transporting a vehicle from one place to another is challenging, especially when it's your first time and you don't have any experience. Luckily, Tempus Logix is here to make your vehicle shipping easy, effortless, safe, quick, and affordable. We will perfectly complete the job whether the vehicle is operable, inoperable, large, or small.
Tempus Logix is a top-rated car shipping company bonded with FMCSA and USDOT. You can ship various vehicles such as luxury and classic cars, motorcycles, boats, and military cars with open or enclosed trailers. We collaborate with more than 25,000 carriers with up to 1 million insurance. The pickup process takes between 1 to 5 business days, but you can request expedited shipping if you want us to pick it up in a shorter time frame.
Our customers will receive support from our professional customer service every step of the way. They will answer all your questions and keep you updated on your shipment. You can easily contact them with the help of the live chat provided on the website. If it is convenient for you to communicate through calls, you can also call +1(818)942-7030.
On our website, we have a calculator tool that will help you estimate your shipping cost in a few seconds. The shipping prices can change depending on the season.
Significant discounts will be available for soldiers, loyal customers, and students.
Facts about Arizona.
The population of the state is 7,520,103.
Arizona's area is 113,990 square miles.
Arizona also called the Grand Canyon state, acquired statehood on February 14, 1912.
The driving distance from Wyoming to Arizona is 937 miles.
Popular destinations in the state.
The Grand Canyon is a massive natural wonder steep-sided canyon carved by the Colorado River. The Grand Canyon is 277 miles long, up to 18 miles wide, and attains a depth of over a mile. To experience the national park, visitors can hike, ride mules around the North Rim or raft the Colorado River.
The Petrified Forest National Park is genuinely a one-of-a-kind spot spanning across northern Arizona.
Camelback Mountain is on the list of popular places you can visit if you like hiking. You can also check out the mountain's historical areas. The mountain was named after its distinctive shape and was home to pre-colonial Native Americans.
Your satisfaction is our priority.
The states in which we operate