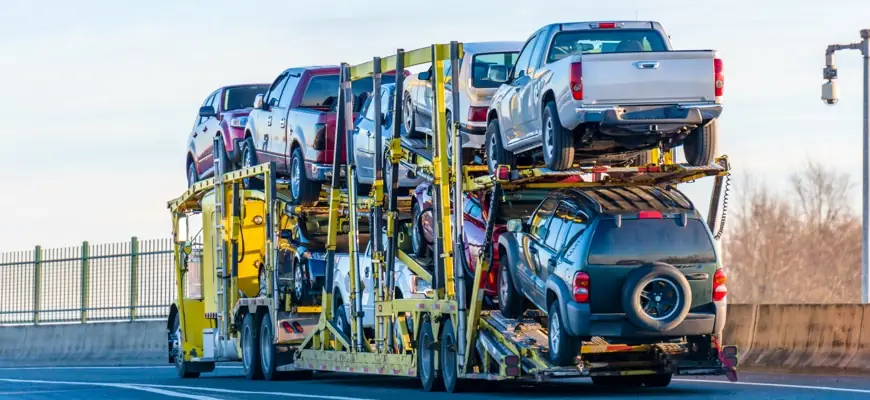 Wyoming to Maine Car Shipping
It's a known fact that you have to spend a lot of time and effort to transfer a vehicle from one state to another. You will not have to face these problems if you choose Tempus Logix, a certified vehicle shipping company in the US. Although it is more challenging to deliver a vehicle to Maine compared to other states because it is mountainous, Tempus Logix will perfectly complete the delivery of your vehicle.
Tempus Logix has been operating in the vehicle shipping industry for many years. We are considerably experienced in transferring heavy equipment, boats, motorcycles, luxury, and vintage cars with open or enclosed trailers. The company is bonded with FMCSA and USDOT. We partner with a vast network of carriers with up to 1 million insurance.
Tempus Logix provides services for transporting both operable and inoperable vehicles.
Our customer service will provide massive support to our customers throughout the whole process. You can contact them via live chat on the website to get answers to all your questions. You can also call +1(818)942-7030.
Our customers can know their shipping cost in a few seconds with the help of our calculator on the website. Just fill out the small form provided. It is essential to mention that the prices can fluctuate depending on the season.
Students, soldiers, and loyal customers will get amazing discounts on their transfers.
Engaging information about Maine.
The population of Maine is 1,354,522.
The total area of the state is 35,385 square miles.
Maine's climate is characterized by cold, snowy winters and mild summers.
At just over 401 miles, SR 11 is the longest state highway in Maine.
The five biggest cities in Maine are Portland, Lewiston, Bangor, Auburn, and South Portland.
Top-rated attractions in the state.
One of the most popular spots is Sugarloaf Ski Resort, located in western Maine. It is the largest ski resort located east of the Mississippi, featuring several areas that appeal to skiers of all levels.
Rockland's entire economy is developed on lobster catching. Each year, thousands of people visit Rockland to enjoy the annual Maine Lobster Festival and the North Atlantic Blue Festival. 
Old Orchard Beach offers excellent shops, activities, and festivals, known for its wide sandy beach and carnival-like atmosphere. Among the top attractions at Old Orchard Beach is The Pier. 
Your satisfaction is our priority.
The states in which we operate