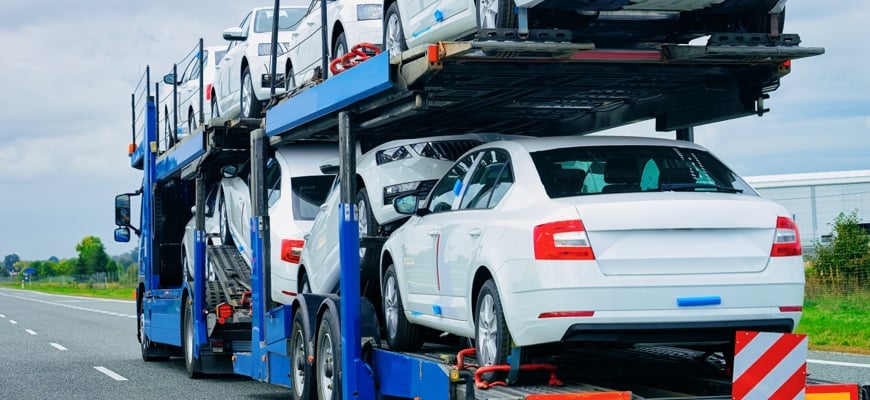 Arkansas to Illinois Car Shipping
If you need to transport your vehicle from Arkansas to Illinois, Tempus Logix is a certified car shipping company in the US that will make your vehicle shipping stress-free, effortless, secure, quick, and affordable. The company has been operating in the vehicle shipping industry for years and has significant experience shipping motorcycles, boats, heavy equipment, classic, vintage, and luxury cars.
Tempus Logix is connected with FMCSA and USDOT and works with over 25,000 carriers with up to 1 million insurance. We provide car shipping services for both operable and inoperable vehicles that will be shipped with either open or enclosed trailers. Our certified drivers will complete the pickup of vehicles in 1 to 5 business days, and if you request expedited shipping, the pickup timeframe will become shorter. It is significant to mention that compared to standard shipping, the price of expedited shipping is higher.
You don't need to write emails or call us to know your shipping price, as we offer a handy calculator tool on our website that will provide an instant quote. The shipping costs are not fixed and can vary depending on the season you decide to ship your car.
Don't hesitate to contact our professional staff in case of additional questions with the help of the live chat on the website or by calling +1(818)942-7030. They will be ready to assist you from the beginning to the end.
The incredible news is that Tempus Logix will provide significant discounts to loyal customers, soldiers, and students.
Compelling facts about Illinois.
The state is in the Midwestern United States.
Illinois covers 57,915 square miles.
The state's population is 12,808,884.
The total distance of driving from Arkansas to Illinois is 501 miles.
These are delightful places to visit.
We recommend visiting Illinois Beach State Park, offering various activities, including swimming, boating, fishing, scuba diving, and volleyball. You can also explore the black oak savanna for hiking, cycling, geocaching, and bird watching.
One of the most popular spots is Navy Pier, which stretches for more than 3,300 feet and offers activities such as dining, shopping, touring glass gardens, and hopping on amusement park rides.
Your satisfaction is our priority.
The states in which we operate