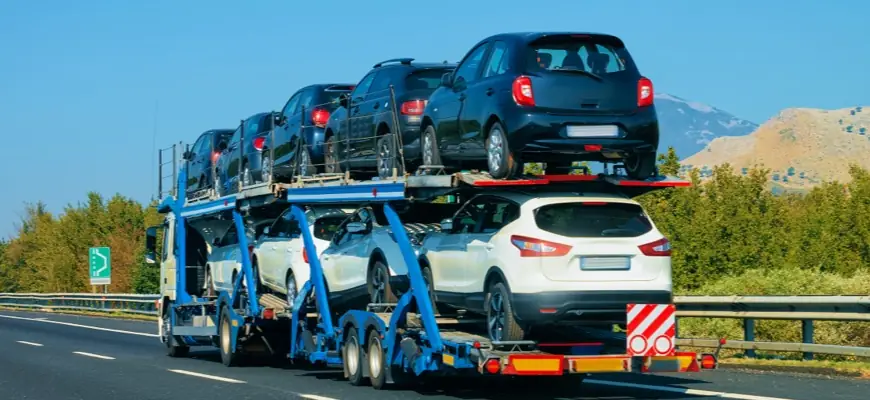 California to Hawaii Car Shipping
California is the most populous state in the United States with a population of over 38 million. Every year thousands, if not millions, of people, move to California and it is not difficult to understand why it is so: trade is flourishing, new businesses are opening every day, and the whole state is attracting tourists. So, in California road transport is just as great, and people want to get around, whether they visit or are constantly on the move.

Do you want to ship your car from California to Hawaii? There is no problem. Tempus Logix takes care of all the details and it safely transports your car to the Paradise Archipelago.
Tempus Logix is a certified vehicle shipping company in the U.S. bonded with FMCSA and USDOT. We were trusted with transferring more than 10,000 vehicles, including motorcycles, boats, heavy equipment, military, vintage and classic cars.
Tempus Logix with years of experience transporting vehicles from California to Hawaii is a safe, cost-effective way to deliver BBB-rated vehicles.
You can get the quotes from California to Hawaii car transport with our car shipping cost estimator, or call us.
Tempus Logix will provide significant discounts to soldiers, students, and loyal customers.
Read also Safest Way to Ship a Car from California to Hawaii.
Facts About Hawaii
Let's look at some interesting facts about the state.
The population of Hawaii is 1,406,430.
The state's area is 10,970 square miles.
Hawaii is a state in the Western United States, located in the Pacific Ocean.
The climate in Hawaii is tropical, with a hot season from June to October and a relatively cool season from December to March.
Distance from California to Hawaii is 2,472 square miles.
Places to Visit
Here are also some top-rated attractions in the state.
Hanauma Bay is a special protected bay that has been a popular spot for snorkelers for a long time. It is a gorgeous wineglass-shaped bay formed within the crater of a volcano on the southeastern side of Oahu near Hawaii Kai.
Haleakala National park offers access to the inactive Haleakala Volcano, standing at over 10,000 feet.
The Na Pali Coast State Wilderness Park, which is located on the island of Kauai, contains some of the world's most scenic landscapes.
We will make your car shipping easy without any problems. From planning to final delivery, each stage will be arranged with step-by-step updates. We guarantee the best car delivery experience from California to Hawaii.
Your satisfaction is our priority.
The states in which we operate