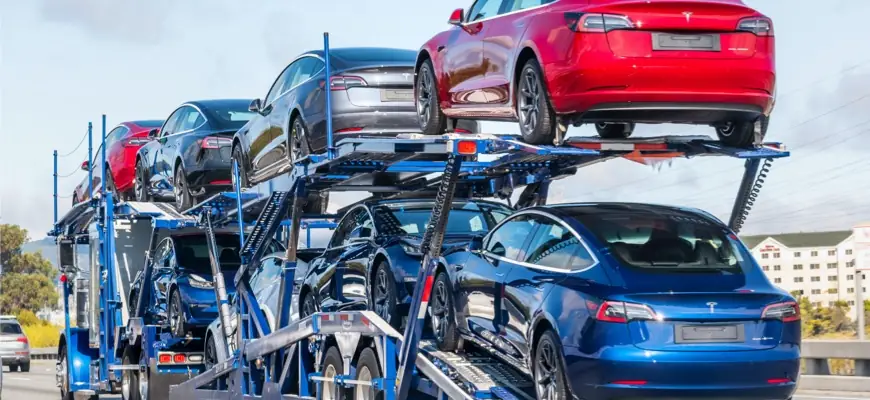 California to Maryland Car Shipping
It's a known fact that moving a vehicle from one state to the other takes a lot of time and effort. Tempus Logix is a licensed car shipping company that will make the transferring process safe and affordable without you having to worry about anything.
Tempus Logix is bonded with FMCSA and USDOT. We collaborate with a big connection of carriers who have insurance of up to 1 million. We have years of experience transferring, heavy equipment, military, luxury, and classic cars. The company also offers a motorcycle shipping service. All the drivers are certified. So, safe delivery is guaranteed. Also, we offer the option of open and enclosed auto transport methods.
Our staff is specially trained to give our customers the answers to all their questions and guide them throughout the whole process. You can contact them via live chat provided on our website or call at +1(818)942-7030.
You don't need to spend a lot of time finding out the cost of your shipments as we offer an easy calculator tool on our website that will allow you to calculate the vehicle shipping quote within seconds.
The shipments will become even more affordable if you are a student, soldier, or a returning customer, as Tempus Logix will provide great discounts.
Facts About Maryland
Let's look at some engaging facts about Maryland.
Maryland's population is 6,065,436.
The area of the state is 12,406 square miles. It is about the size of Belgium.
Geography has provided Maryland a role in U.S. history as a center between the North and the South. The famous Mason and Dixon Line is on its northern border with Pennsylvania. In the South, much of the boundary with Virginia is formed by the Potomac River.
Maryland is called "America in Miniature" because of the geographical diversity packed into its land.
US Route 50 is the fifth-longest highway in the United States. It stretches 3,011 miles, connecting West Sacramento, California, and Ocean City, Maryland. (The longest highway is Route 20 which ventures 3,237 miles and stretches from Boston, the capital of Massachusetts, to Newport, Oregon. Read more about Massachusetts to Oregon Car Shipping.)
Places to Visit
Here are some fascinating places to visit in the state.
Baltimore is a city offering various attractions that appeal to many travelers. Art lovers will enjoy the collections presented by the Baltimore Museum of Art and The Walters Art Museum.
If you're a fan of history, visit Frederick, a western Maryland city with deep ties to the Civil War.
National Harbor is home to some of Maryland's best shops, restaurants, and entertainment venues.
Your satisfaction is our priority.
The states in which we operate